EPISODE 1 
Green
The first episode of the Manual Podcast, a new series about art and its making.
From today's dewy suburban lawns to a poisonous pigment popularized during the Industrial Revolution, this first episode of Manual explores how we find and create meaning in the color green.
Chapter 1: Goose-Turd Green  
---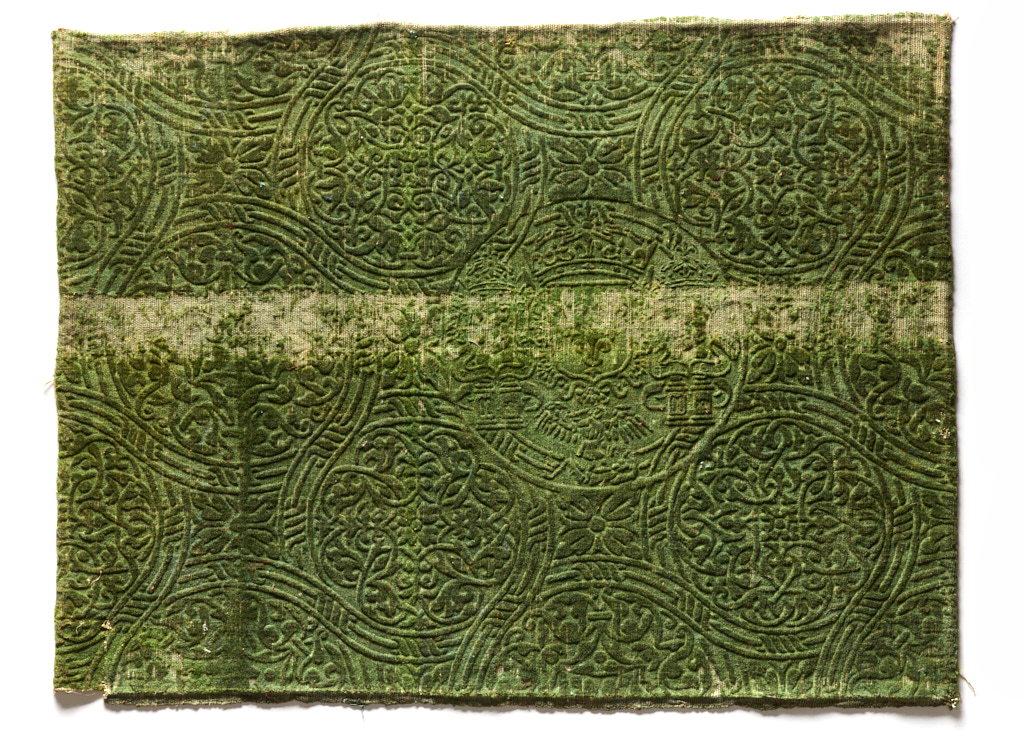 Dutch
Textile, ca. 1560
Gift of Miss Ellen D. Sharpe 46.503
What kind of work goes into making green? A medieval textile with a peculiar name and a contemporary suburban backyard hold clues.
→  SODCO
Chapter 2: Scheele's Green
---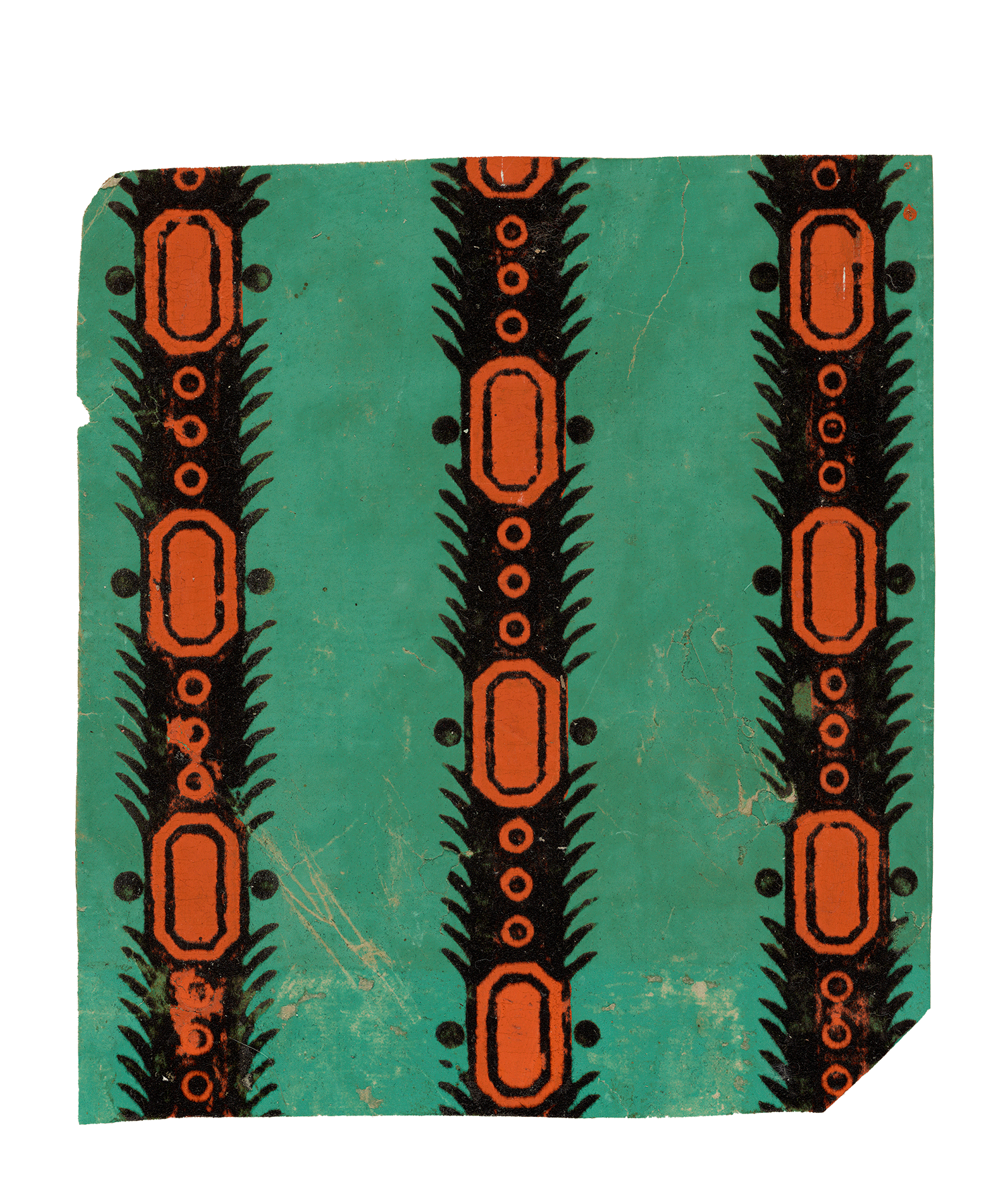 French
Flocked Border, ca. 1790
Woodblock-printed on paper
with fibers
Mary B. Jackson Fund 34.1152
Chapter 3: Astroturf Green  
---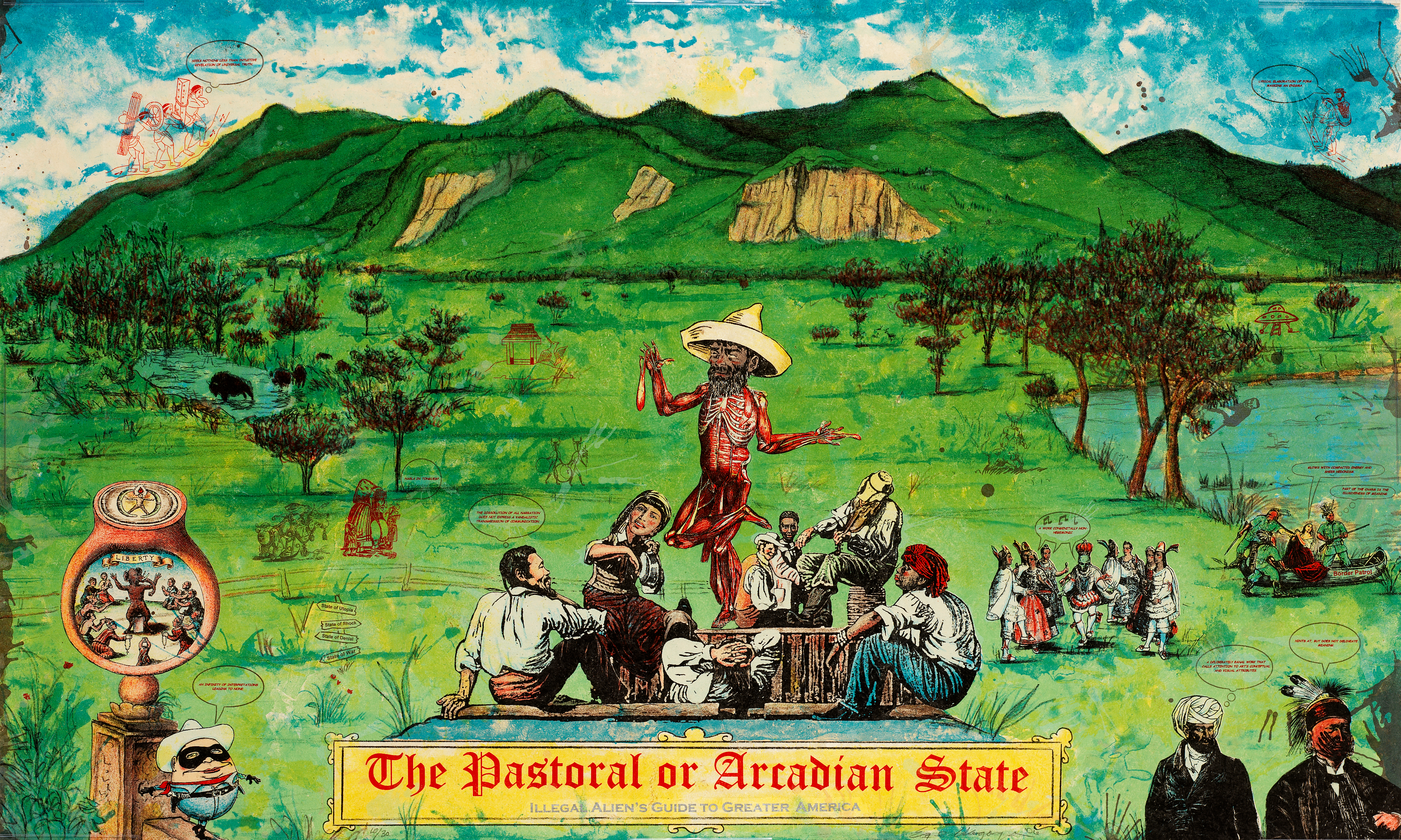 Enrique Chagoya
The Pastoral or Arcadian State, Illegal Alien's Guide to Greater America, 2006
Color lithograph on handmade ivory amate paper
Gift of Faye Hirsch 2009.113
Has the American wilderness always been lush and wild? RISD professor Sean Nesselrode Moncada uncovers misconceptions about the land and the color green.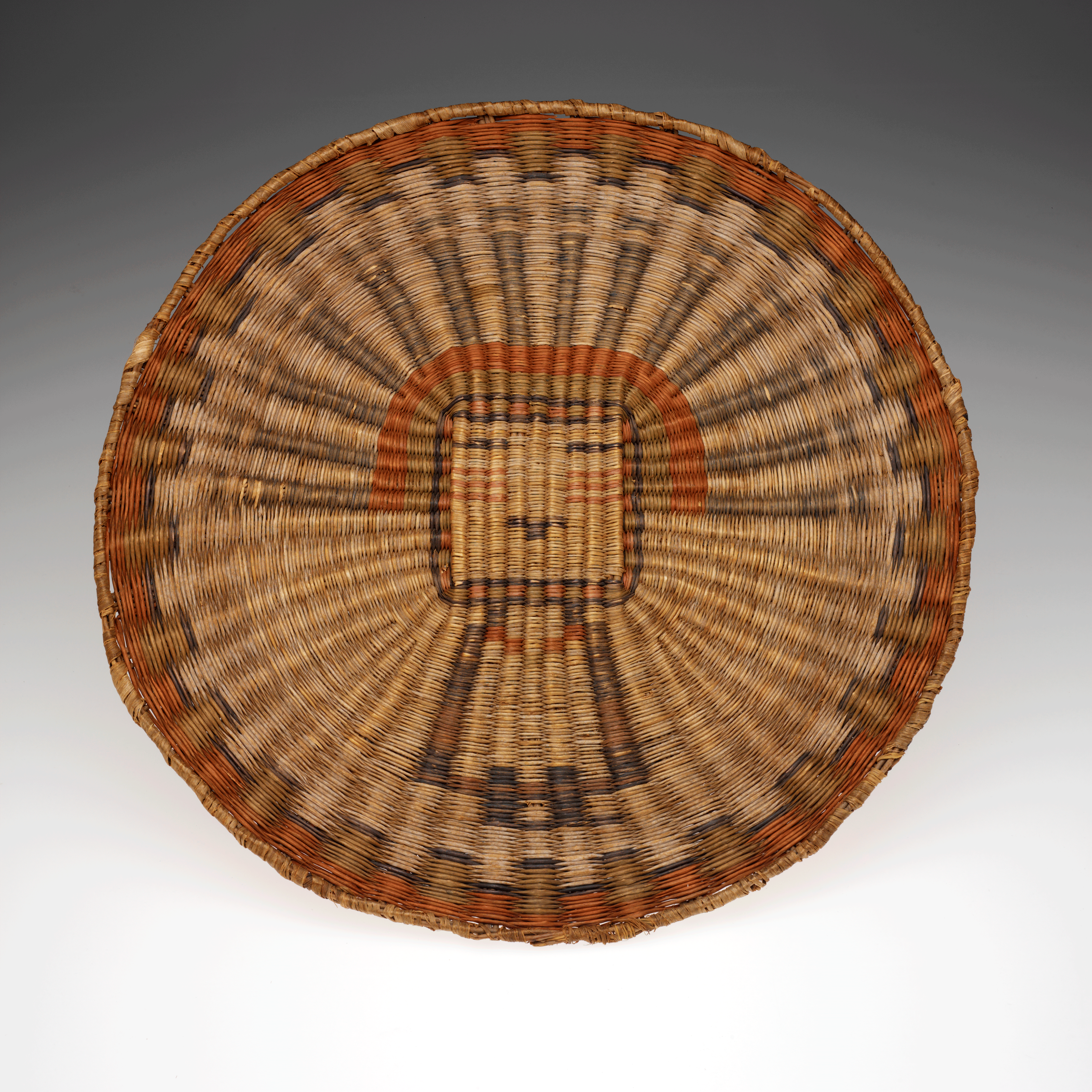 Hopi
Basketry Plaque, late 1800s
Rabbitbrush, sumac, or willow with yucca,
kaolin, and pigment
Diam.: 45.1 cm. (17 ¾ in.)
Museum Works of Art Fund 44.582
A trip to an environment that at first glance contains very little green. Hopi grower Susan Sekaquaptewa shares how her community has learned to thrive in the desert.
Credits
Emma Vecchione: Audio production, editing, & sound design
Jeremy Radtke: Assistant Director, Digital Initiatives, RISD Museum
Sarah Ganz Blythe: Interim Director,
Deputy Director, Exhibitions, Education, Programs 
Amy Pickworth: Assistant Director of Museum Publications and Senior Editor
Contributors
Victoria Finlay, arts writer and journalist
Pat Hogan, sales manager, SODCO
Gina Esposito
Laurie Brewer, associate curator of Costume and Textiles, RISD Museum
Emily Banas, assistant curator of Decorative Arts, RISD Museum
Sean Nesselrode Moncada, assistant professor, RISD
Susan Sekaquaptewa, organic gardener & seed saver of the Hopi tribe
Laura Lamb Brown-Lavoie, farmer and poet
Special Thanks
Sonya Bui, digital initiatives intern, RISD Museum
Julio Berra, digital initiatives intern, RISD Museum
Bill Miller, painter and founder of RISD's ColorLab
Mariani Lefas-Tetenes, assistant director, School and Teacher Programs,
RISD Museum
Ingrid Neuman, conservator, RISD Museum
Wai Yee Chiong, assistant curator of Asian art, RISD Museum
Carson Evans, digital media fellow, RISD Museum
Music and Sound Credits
Blue Dot Sessions
Podington Bear
FxProSound of Freesound.org
Nomfundo_k of Freesound.org
InspectorJ of Freesound.org
X3nus of Freesound.org
EffectsLibrary
Shareable Link
Copy this page's URL to your clipboard.