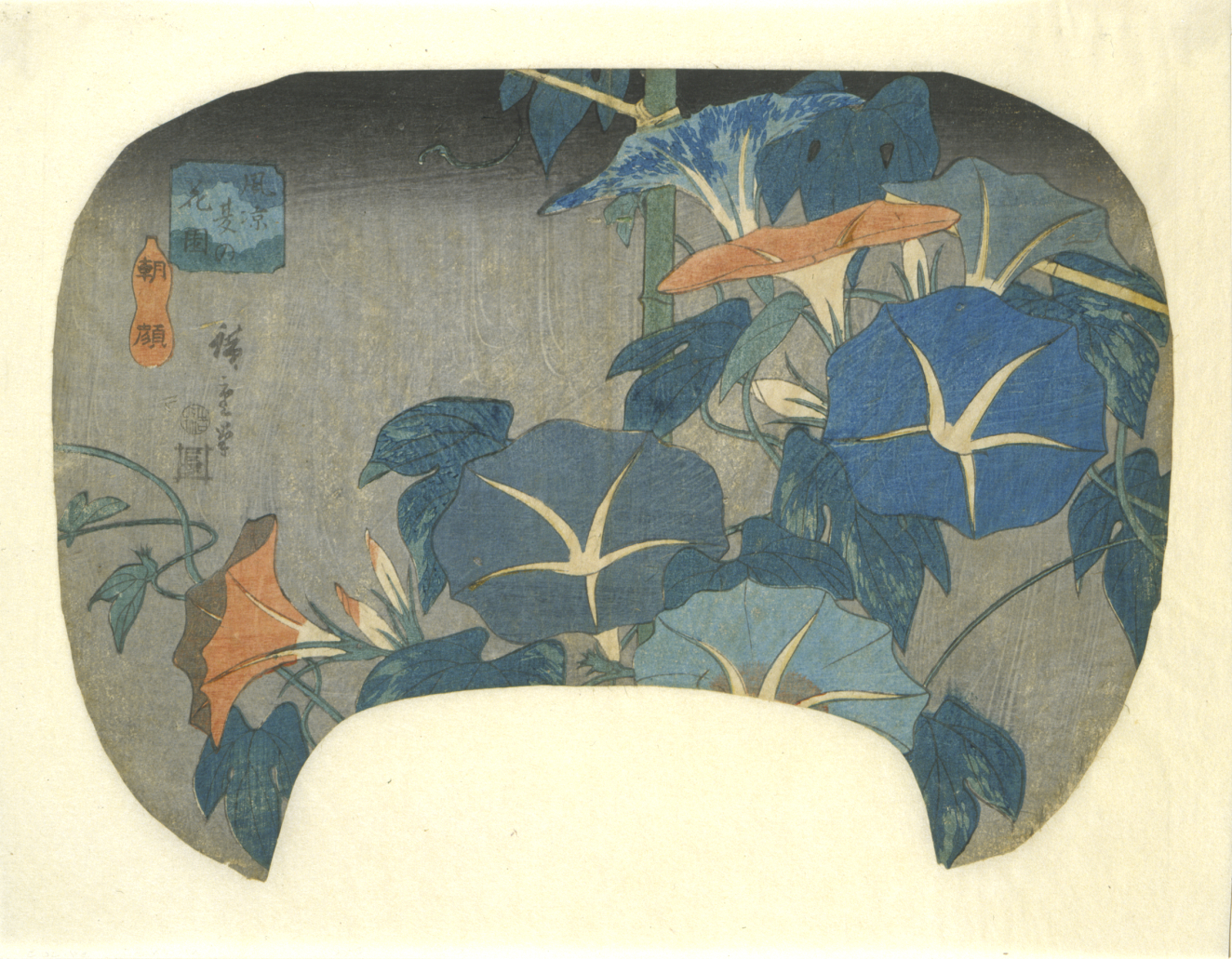 The Art of the Fan
Uchiwa-e in Japanese Prints
December 7, 2001 - March 3, 2002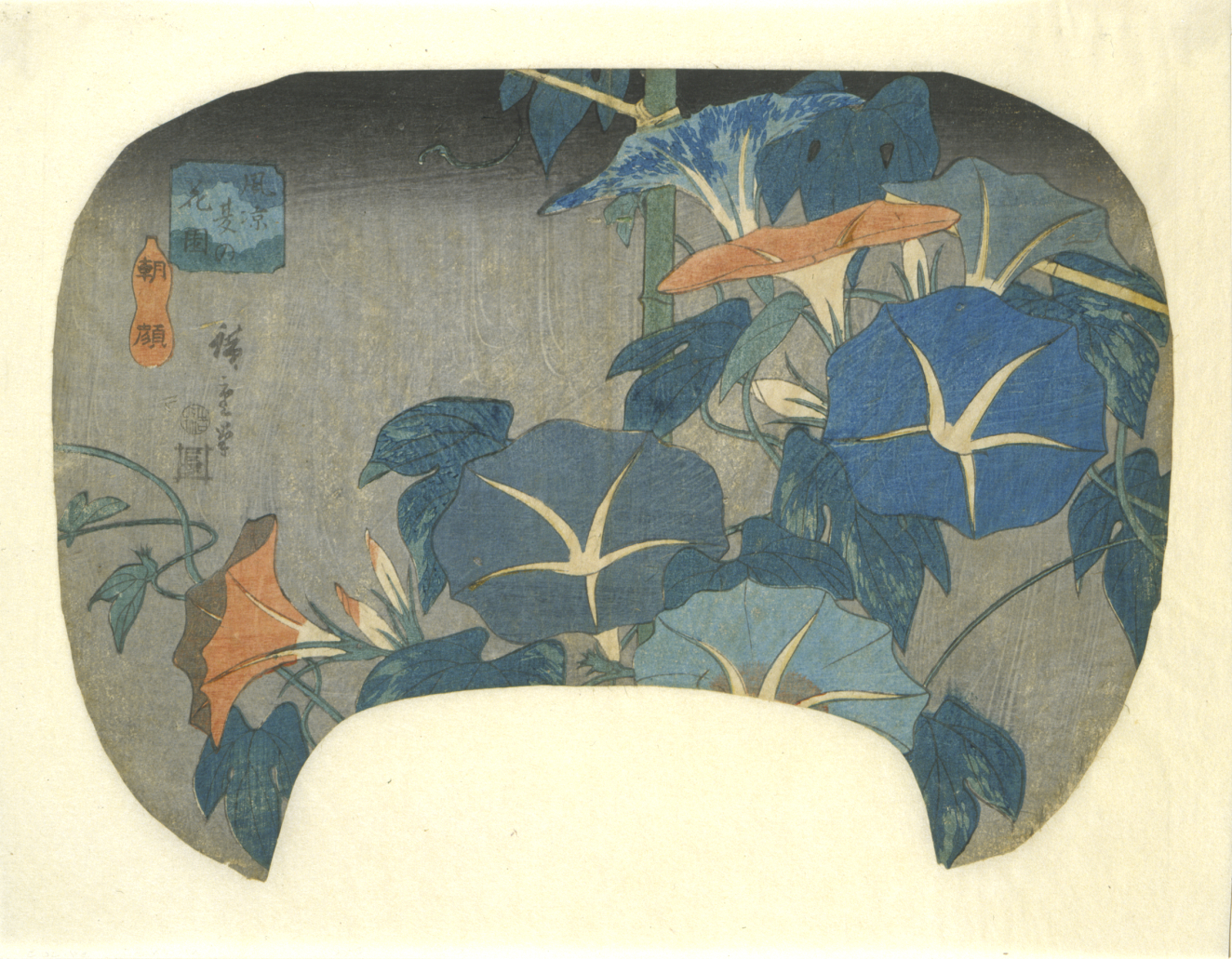 Introduction
Uchiwa-e have a distinct shape directly related to their function. Normally these prints were cut and mounted onto stiff, flat wooden frames with handles and sold as fans. Fans had been used in Japan for centuries, but during the Edo period (1615-1868) they came to be seen everywhere in Japanese prints: held by kabuki actors, courtesans, and ordinary folk.
Very few examples of fan prints survived because they were used and discarded. The museum's collection is unusual for its variety and quality.
In Japan, seasonal references are of great importance. In making a selection at the fan shop, the buyer would certainly consider the symbolism of the individual designs and the seasonal appropriateness of their imagery. Irises and peonies represent summer, morning glories and cotton roses (a type of hibiscus) late summer and early fall, and chrysanthemums the full bloom of autumn.
Deborah Del Gais