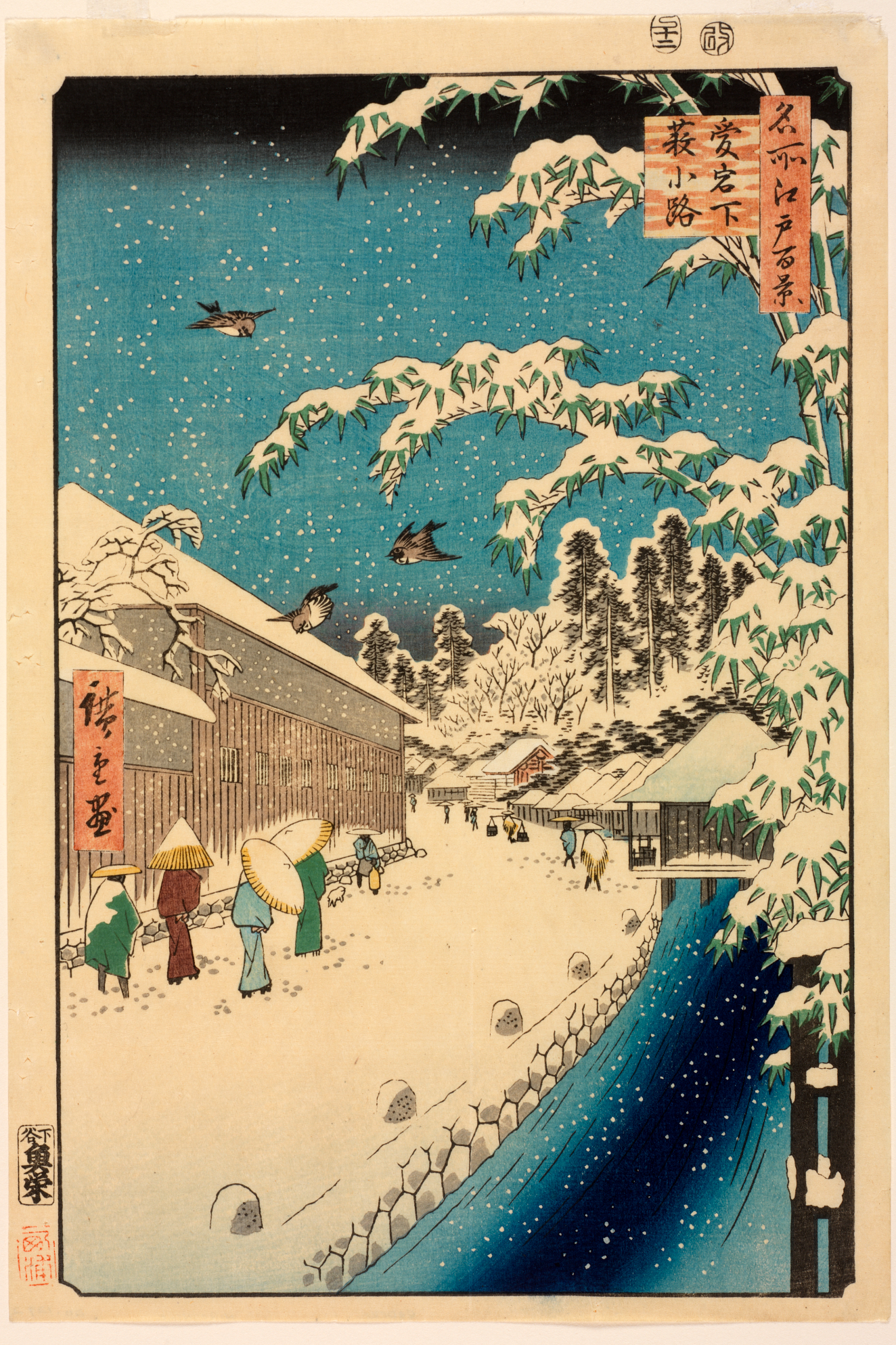 Meisho
Depictions of Famous Places in Japan
June 4 - August 29, 2004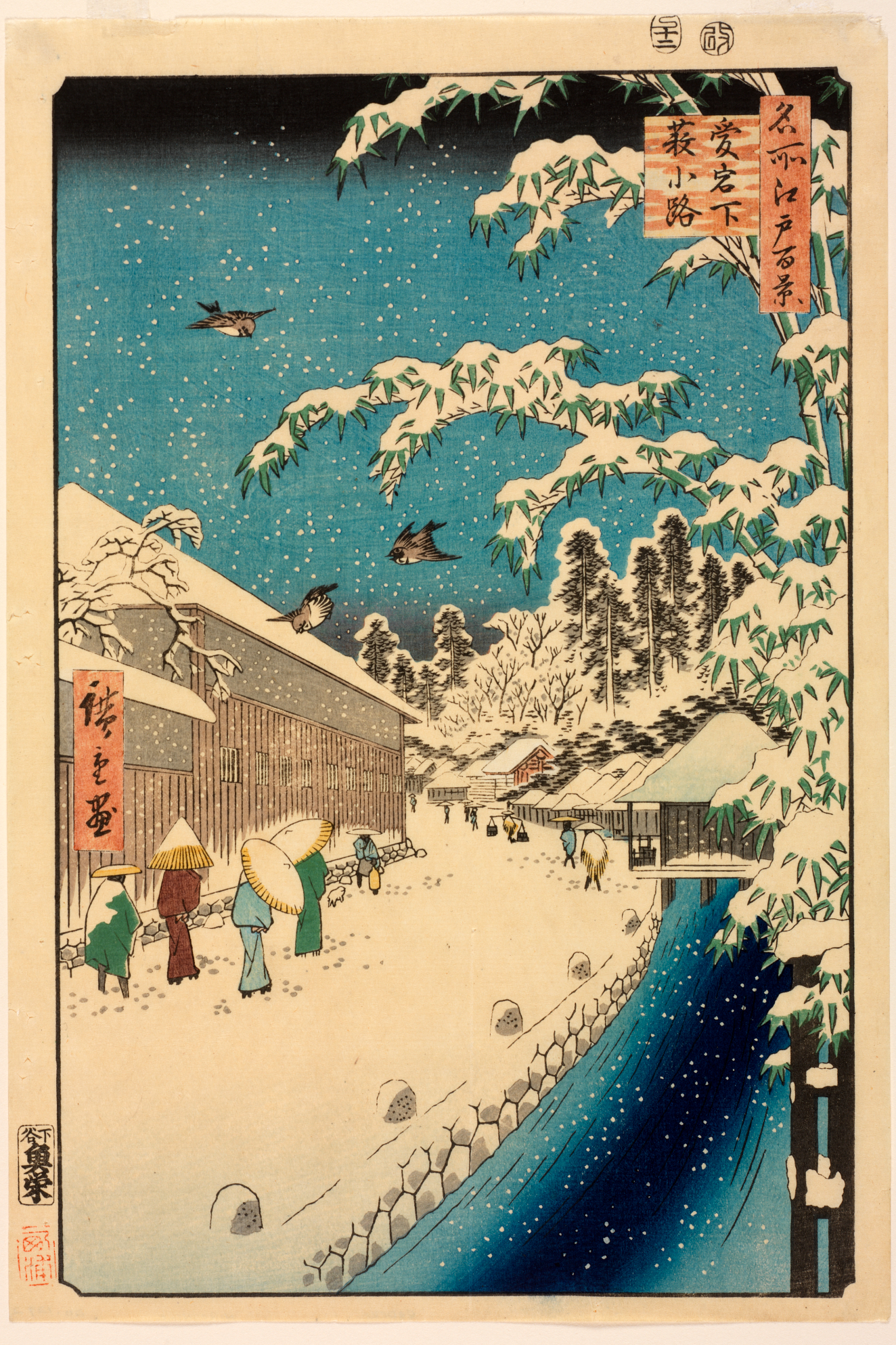 Introduction
Meisho ("famous places") are locations celebrated for their natural beauty and rich religious and literary associations. The tradition of painting such sites - originally in and around the ancient capitals of Kyoto and Nara - is known from as early as the Heian period (794-1185). By the Edo period (1603-1867), the term meisho was used popularly to refer to locales visited for relaxation and pleasure. City dwellers flocked to suburban areas for restful outings, while the practice of traveling through Japan's most spectacular scenery also became widespread. The early 19th century saw the proliferation of landscape and cityscape subjects within traditional woodblock printing (ukiyo-e).
Two great printmakers are associated with the rising landscape genre: Katsushika Hokusai (1760-1849) and Utagawa Hiroshige (1797-1858). Hokusai's Thirty-Six Views of Mt. Fuji (actually 46 in number) was the groundbreaking series (ca. 1829-33). The Japanese have always regarded Mt. Fuji as most sacred. This volcanic mountain with its characteristic conical form is still classified as active. Hiroshige's Fifty-Three Stations of the Tokaido followed in about 1833-34. The Tokaido (Eastern Sea Route) connected Edo (modern Tokyo), the seat of the shogun (military dictator) with the ancient capital of Kyoto, where the emperor continued to reside. Tradition has it that Hiroshige traveled the Tokaido in 1832 with the delegation bringing the shogun's annual spring tribute to the emperor.
In this exhibition, prints from sets by Hokusai and Hiroshige may stand independently or may be contrasted with various renditions of the same or similar subjects. These engaging images and the printed books in the case at the center of the room illustrate the popularity of landscapes and cityscapes in 19th-century Japan.
Deborah Del Gais