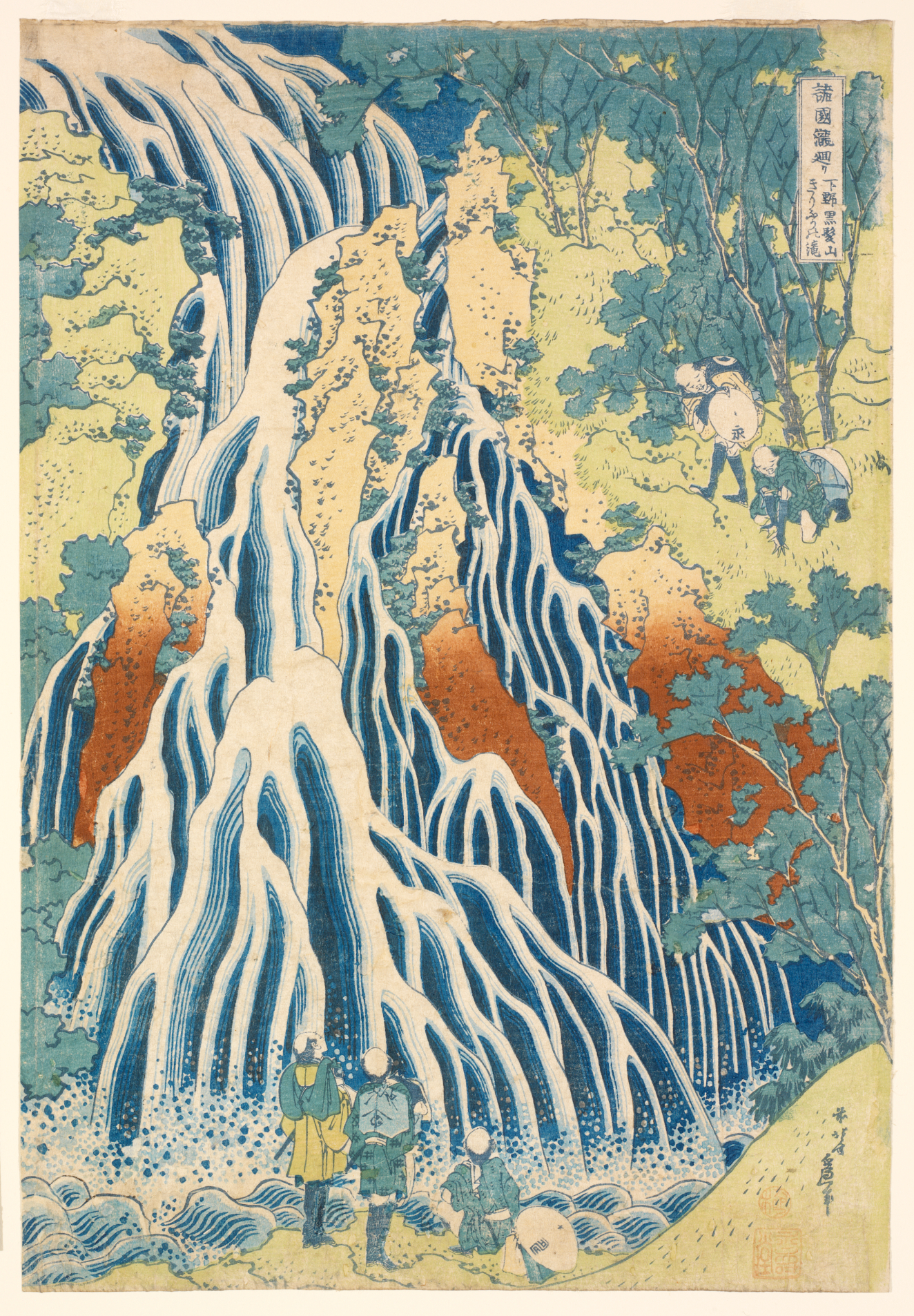 Mountains and Rivers
Scenic Views of Japan
July 10 - November 1, 2009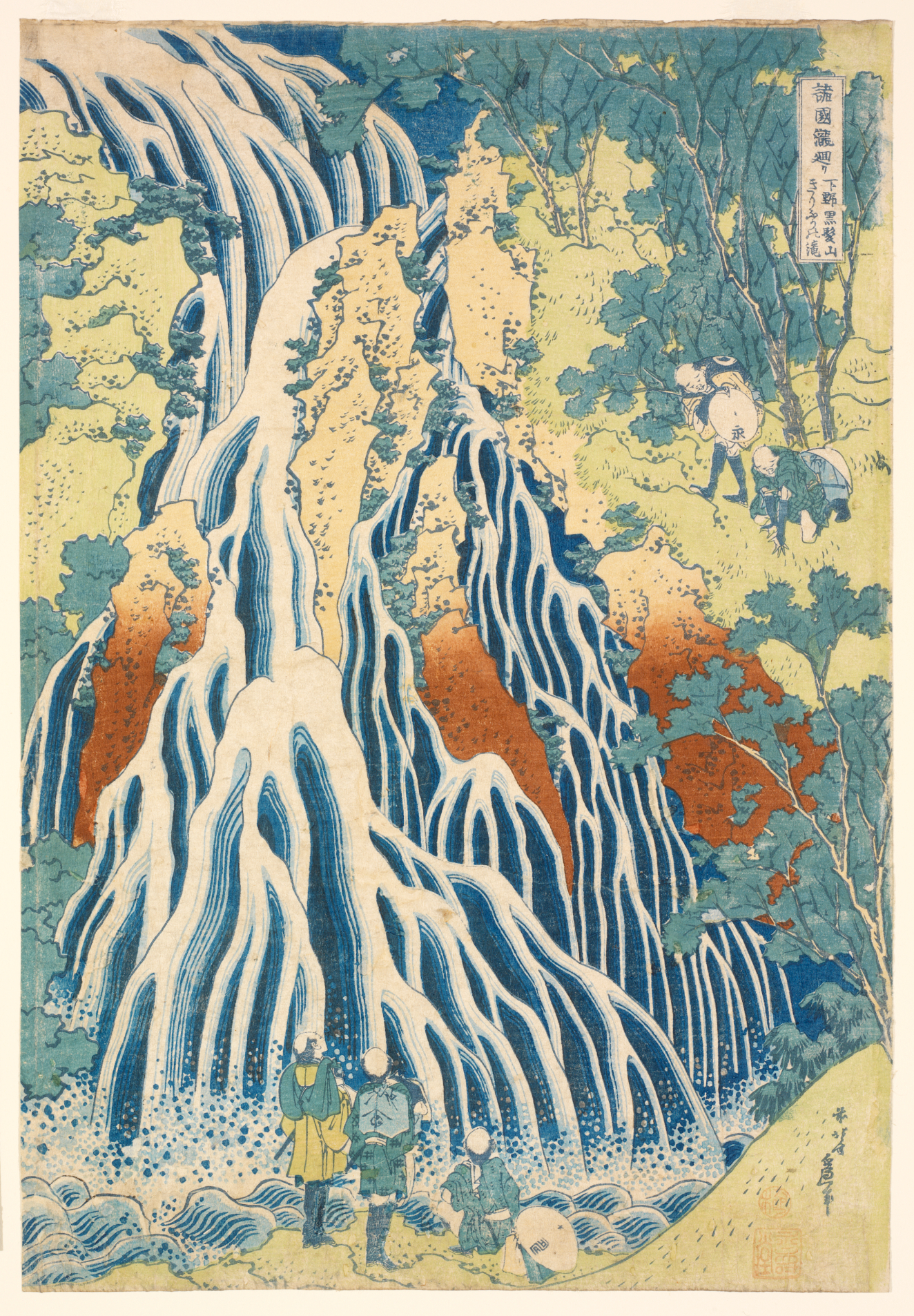 Introduction
The landscape has long been an important part of Japanese art and literature. It was first celebrated in poetry, where invoking the name of a famous location, or meisho, was meant to summon a certain feeling. Later, paintings of these same locations would bring to mind their well-known poetic and literary history. Together, the poems and imagery comprised a canon of place and sentiment, as the same meisho were rendered again and again.
During the Edo period (1603-1868) the landscape genre, initially available only to the elite, spread to the medium of woodblock printing, the art of commoner culture. In the 19th century, when most of the works in this exhibition were made, several factors led to the rise of the landscape genre in woodblock prints. Up to this time, the staples of the woodblock print medium had been images of beautiful courtesans and handsome kabuki theater actors.
First among these factors was the rising popularity of domestic travel. The development of a system of major roads allowed many people to travel for both business and pleasure. Woodblock prints of locations along these travel routes could function as souvenirs for those who made the trip or as fantasy for those who could not. Rather than evoking a poetic past, these images of meisho were meant to tantalize viewers into imagining romantic far-off places.
Another factor in the growth of the genre was the skill of two particular woodblock print artists-Katsushika Hokusai (1760-1849) and Utagawa Hiroshige (1797-1858) (whose works are heavily represented here). Hokusai is often credited with initiating the popularity of landscape prints with his well-known series Thirty-six Views of Mount Fuji, which would later inspire Western artists such as Claude Monet. Both artists' innovative compositions and unusual treatment of the landscape made their works highly sought after; thousands of their prints were made to satisfy the print-buying public.
As the popularity of the landscape genre grew, artists tried to find novel ways to reinterpret the genre, collaborating with each other, combining it with other genres, and referencing and remaking earlier work to turn familiar landscapes into something new. This exhibition follows the landscape in woodblock prints from its traditional connections to classical poetry, through its celebration of famous locations and travel, to artists' playful riffing on the genre.
Deborah Del Gais