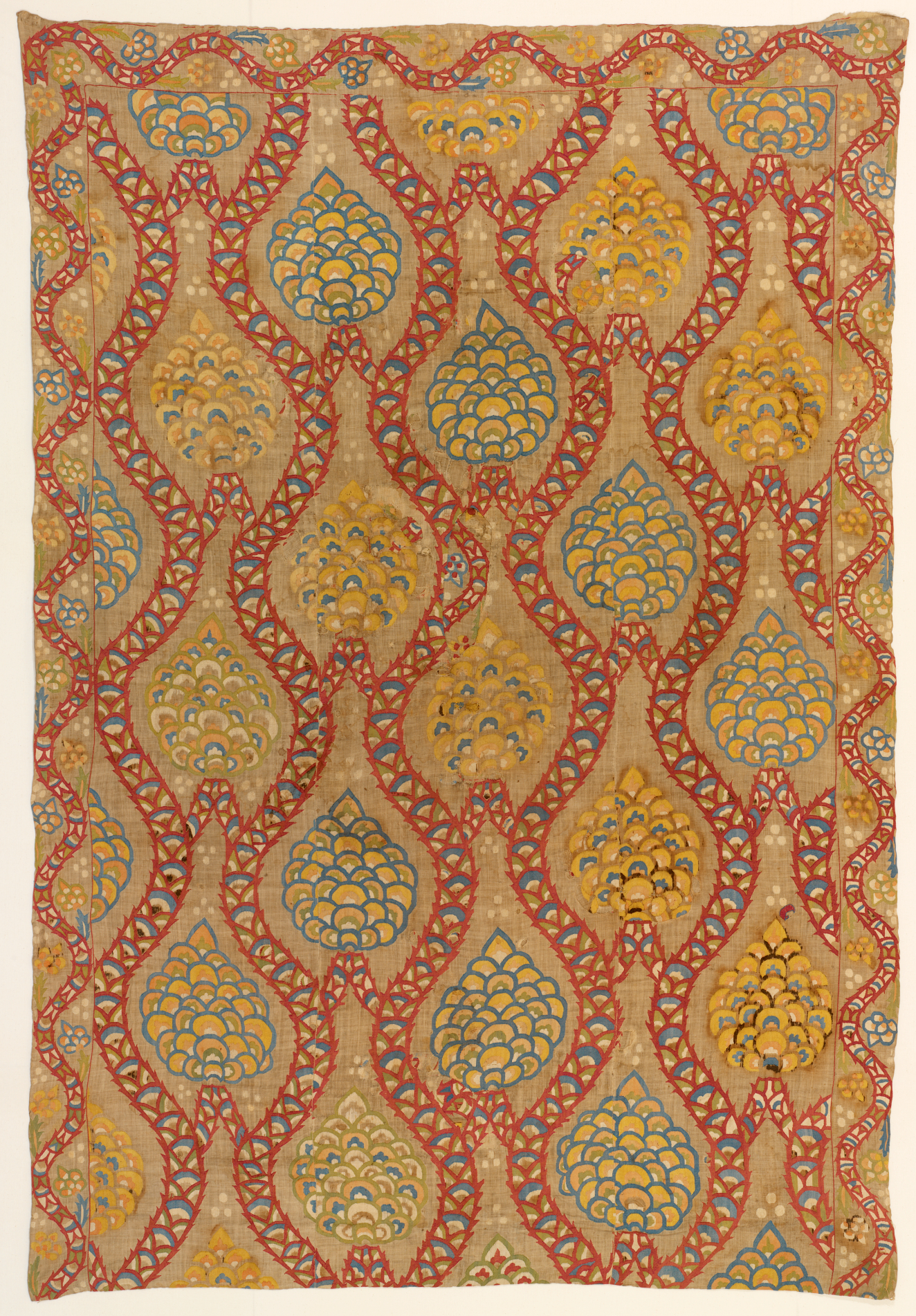 Ottoman Turkish Interior Textiles from the Aldrich Collection
January 22 - July 17, 2016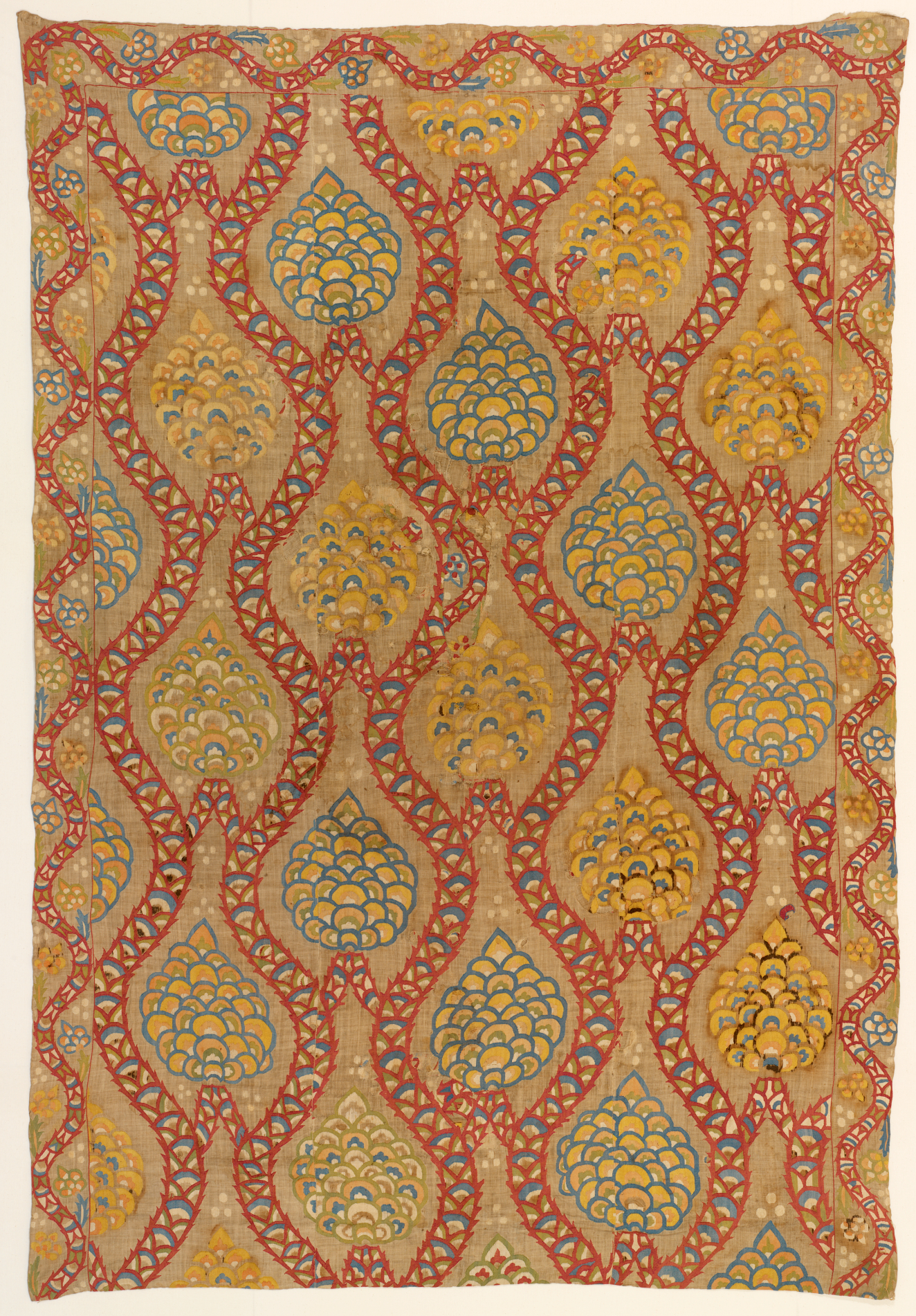 Introduction
Between the 17th and 19th centuries, works like these decorated Turkish domestic interiors. A typical upper-class home during the late Ottoman Empire was furnished in divans scattered with cushions and textiles embroidered in gold and silk floral motifs.
Many Americans were first introduced to the aesthetic of Turkish arts at the Centennial International Exhibition of 1876 in Philadelphia. Soon opulent Turkish-inspired smoking rooms and parlors were very much in fashion even in relatively conservative New England, and Turkish textiles became widely collected by Lucy Truman Aldrich, Mrs. Gustav Radeke, and other Providence collectors.
At the same time, the motifs, textures, and trims of the Ottoman Empire were being translated by Western dressmakers into sumptuous layered women's ensembles. Examples of this "upholstered" look-and of the ongoing Western fascination with Turkish motifs and materials-can been seen in the adjacent Donghia Costume and Textiles Gallery.
Laurie Brewer