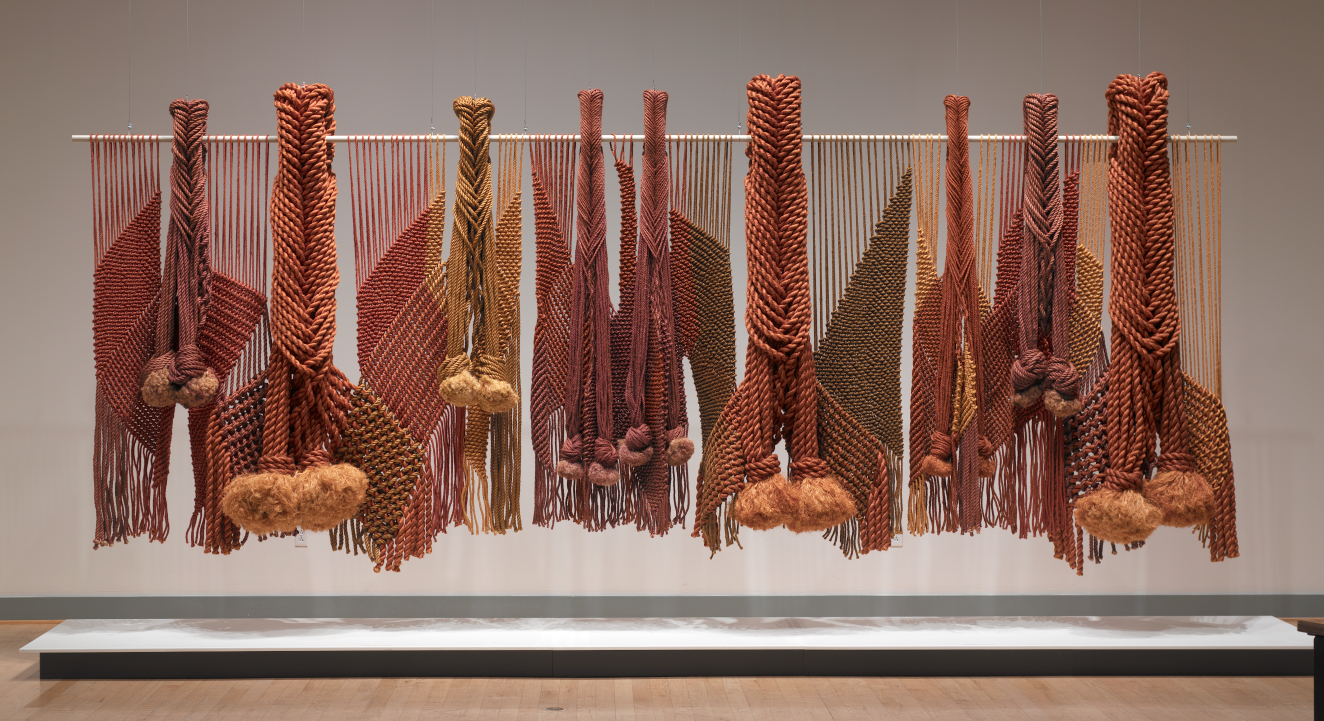 Term Limits
Textiles in Contemporary Art
November 8, 2005 - February 5, 2006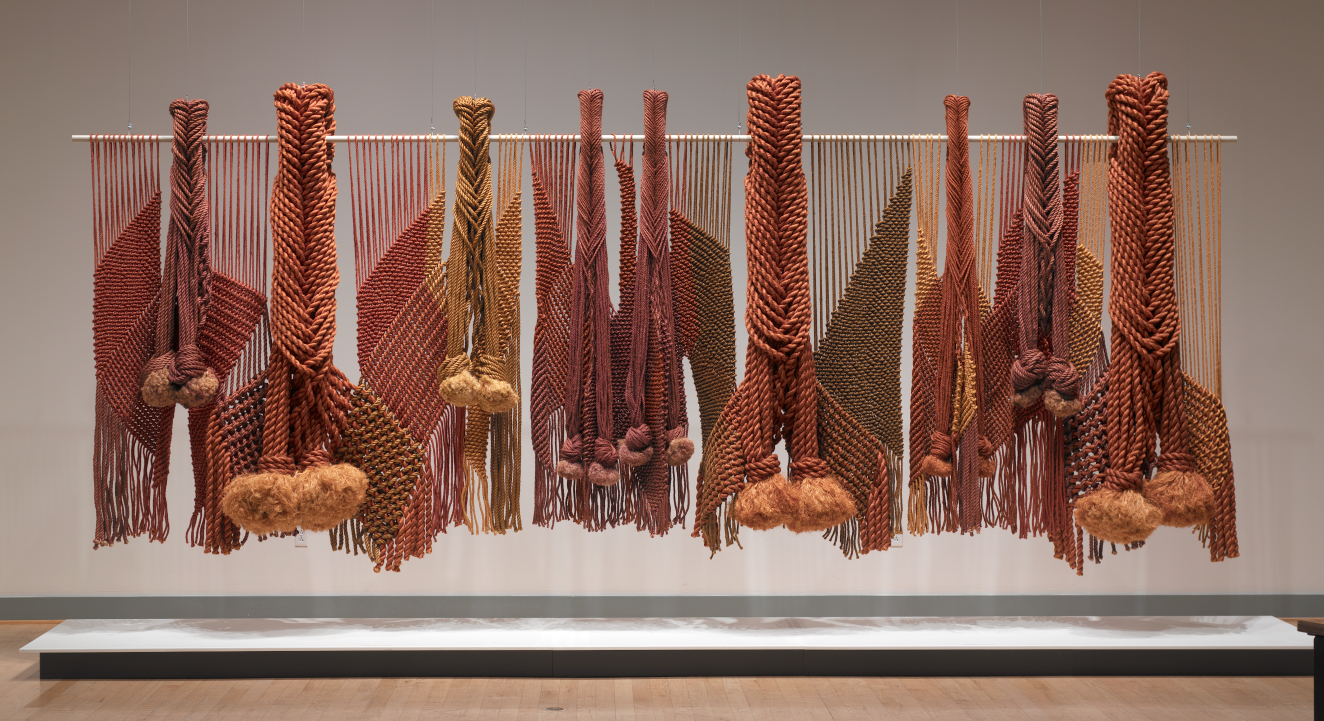 Introduction
Early in the twentieth century, artists of many nationalities began to explore the textile arts, questioning and expanding the definition of art to include fabrics for apparel and furnishings as well as unique textile works for the wall. Their work helped blur, for a time, distinctions among the fields of fine art, craft, and design. By the 1950s and 1960s artists working in fiber, influenced both by their studies in ancient textile techniques and by twentieth-century art theory, began to construct sculptural forms in addition to the more conventional two-dimensional planes. The term Fiber Art was coined in the 1960s to classify the work of artists who chose fiber media or used textile structures and techniques. It was joined in the 1970s by Wearable Art, applied to work that moved Fiber Art into the participatory realm of fashion.
These labels did not only define and introduce these movements, they also set them apart, outside the mainstream. Some critics, focusing solely on medium and process, and disregarding conceptual values, associated work in fiber automatically with the terms craft and design, a distinction that renewed old and often arbitrary hierarchieswithin the art community. Although categorization sometimes provides valid context, it is important to remember that any given term has a limited capacity to encompass and explain an object, an idea, or a movement.
At the same time, it limits one's ability to perceive creative endeavors without the shadow of another's point of view. The boundaries implied by terminology can marginalize or even exclude artists whose work blurs the traditional lines separating art, artisanry, and industry. This exhibition includes both unique works and production pieces made after about 1950. In all cases there is theoretical rigor, a fiber medium, a textile structure, and technical mastery. These qualities both celebrate and transcend process and function, giving rise to visually and emotionally powerful art. Each piece has pushed the limits of its medium and challenges the term that attempts to define and confine it. We invite you here not merely to set aside, but to question the assumptions and conventions inherent in these term limits.
Madelyn Shaw, Kate Irvin