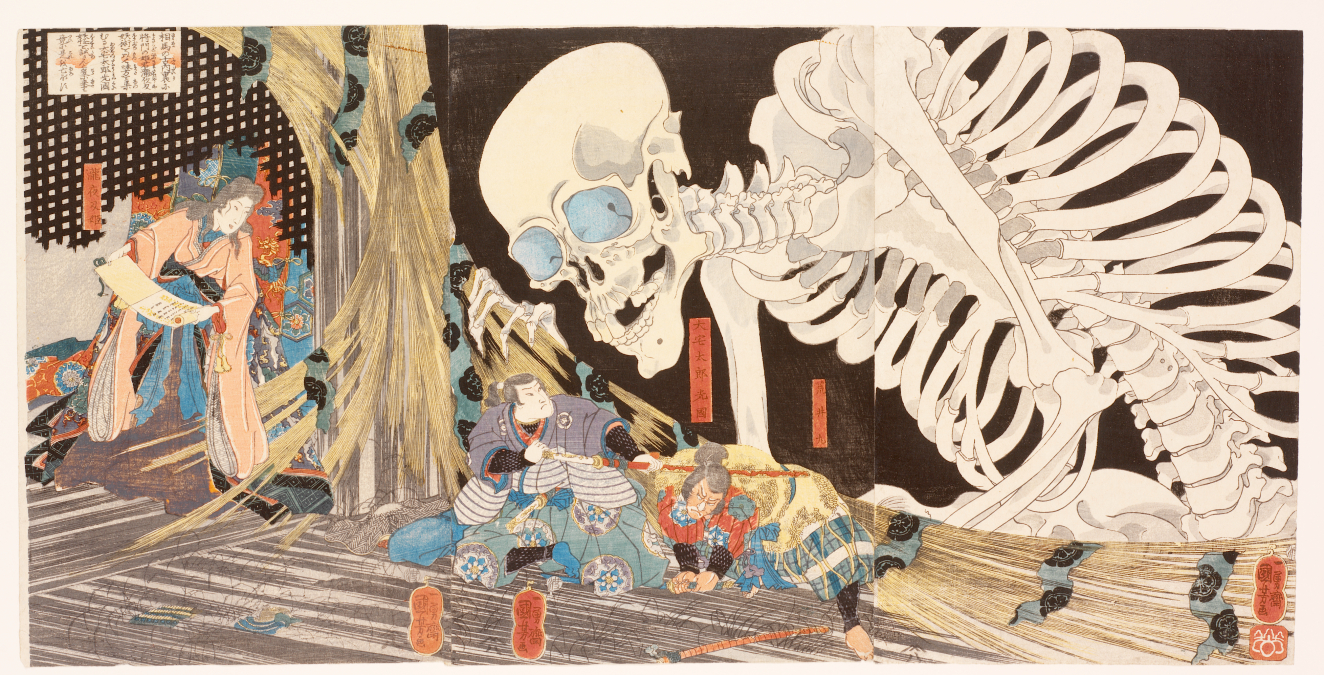 Triptychs in Japanese Printmaking
June 6 - August 31, 2003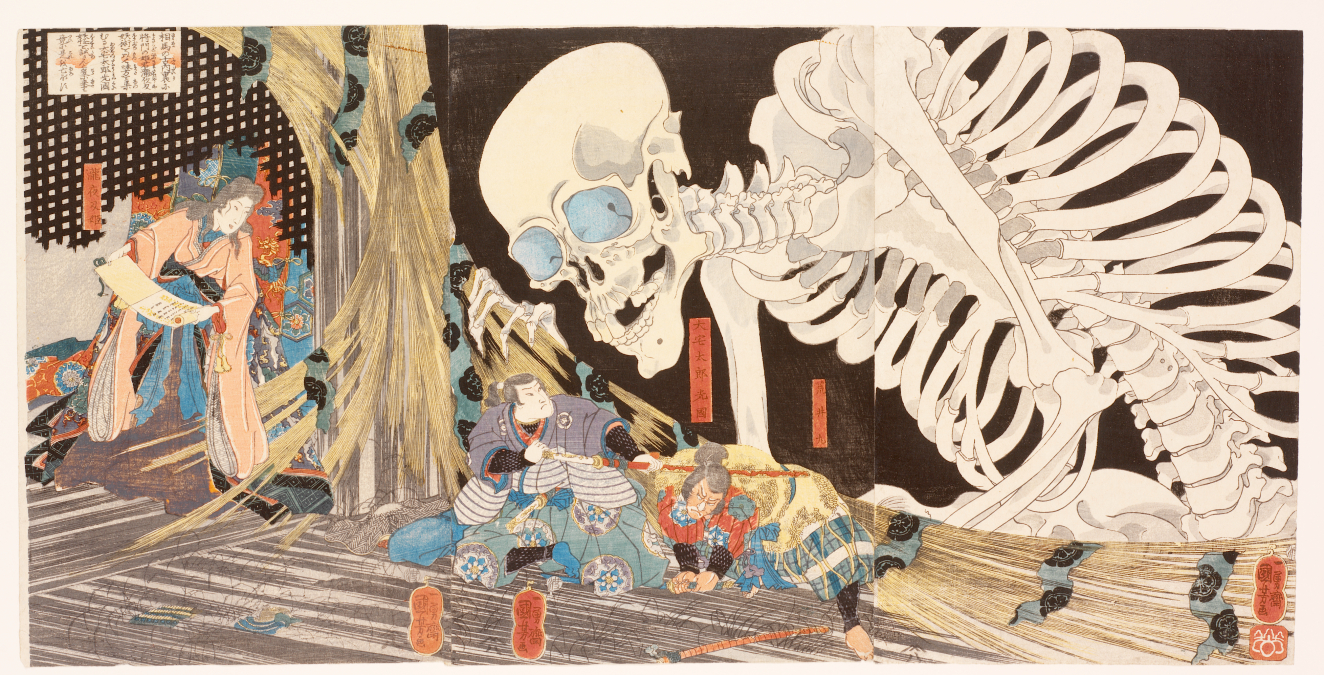 Introduction
This exhibition focuses on three-panel prints (triptychs) in Japan during the late 18th and 19th centuries. Printmaking was a commercial as well as an artistic venture. In the printer's workshop, speed and efficiency were essential for cost-effective production. To facilitate the process, the image was usually printed from a single carved woodblock onto a stand-size sheet of paper.
Toward the end of the 18th century, artists began to combine two or more sheets to expand the surface area available for their compositions. The end result was a more sweeping design in which panoramic views of landscape and ore elaborate figural arrangements were possible.
The examples in this gallery illustrate how Japanese printmakers learned to manipulate the multi-panel format to unify and dramatize their subjects. Kiyonaga was one of the first artists to experiment with the triptych. In his print of Women Visiting Mimeguri, 1787, the female figures assume a monumentality because of their placement in the foreground. The Toyohiro pentatych (five-panel print), although smaller in scale, exhibits the same visual effect. These early works with subjects at close range contrast with the deeper space of Eizan's Elegant Banquet by a Winding Stream and the dramatic image of the skeleton brought to life by Princess Takiyasha in Kuniyoshi's triptych of ca. 1844. The depiction of new subject matter such as landscape also worked well on the grander scale of the triptych. These very striking and powerful designs demonstrate how Japanese printmakers constantly revitalized their tradition through innovations in format, composition, and subject.
Deborah Del Gais