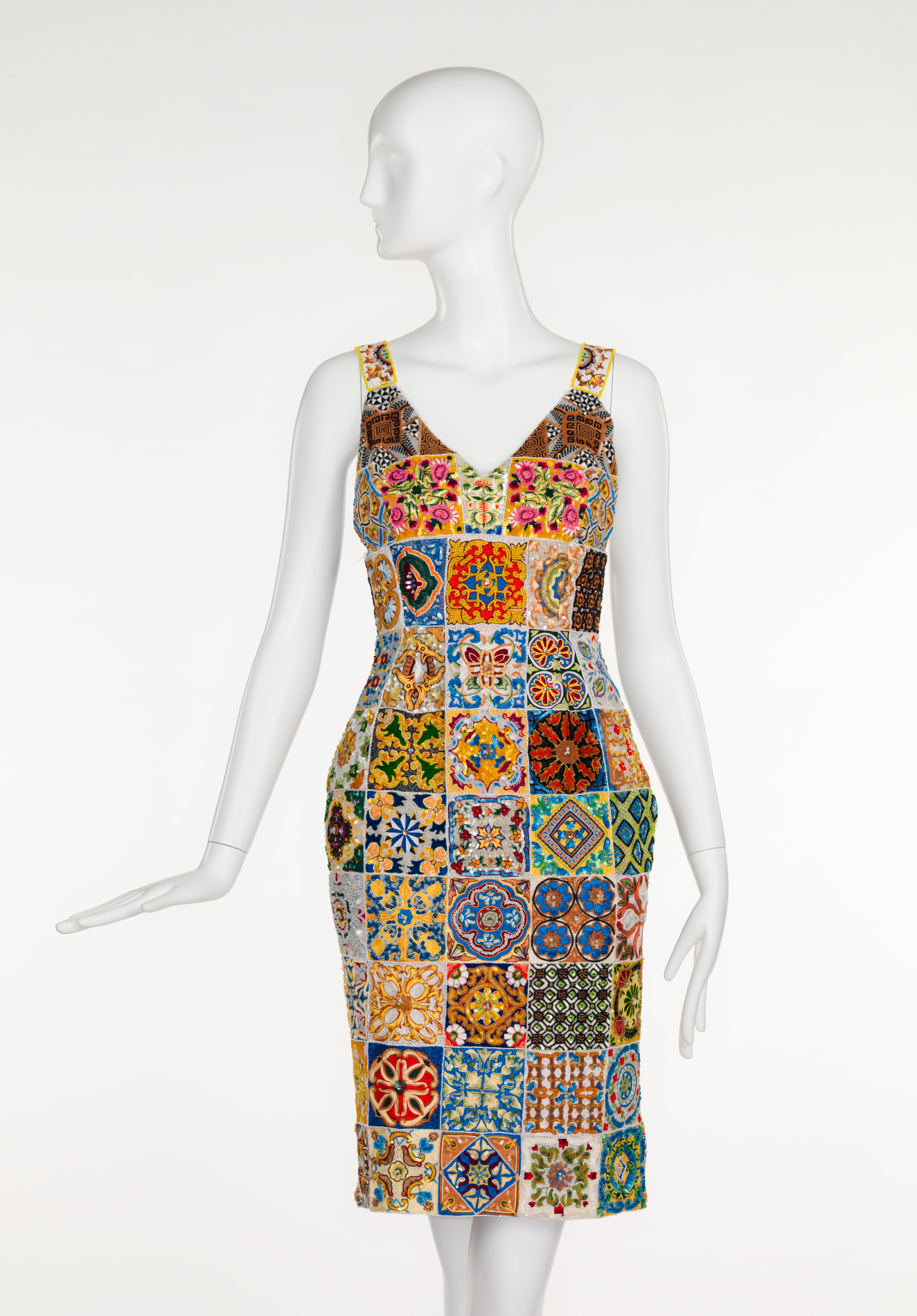 All of Everything
Todd Oldham Fashion
April 8 - September 11, 2016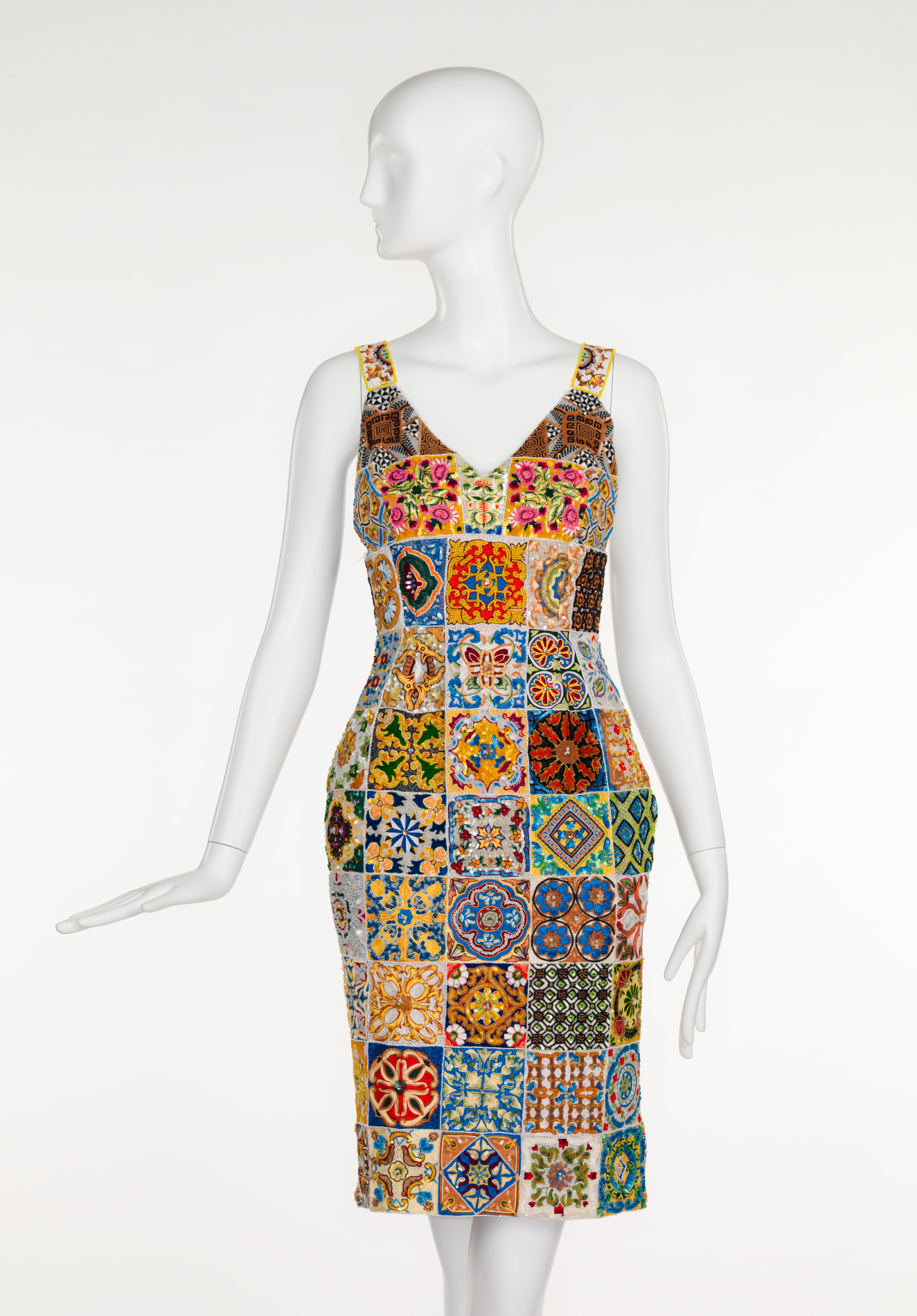 Introduction
From 1989 to 1999, American designer Todd Oldham (b. 1961) blazed through New York's fashion landscape, producing meticulous, extravagantly embellished ensembles that were paraded down the runway by budding supermodels. All of Everything: Todd Oldham Fashion showcases a stunning array of pieces from this raucous, playful opus.
Oldham's approach to design is well described by writer Gertrude Stein's phrase "and then there is using everything." He draws meaningful inspiration from everything around him: the sewing skills taught to him by his mother and grandmother; memories of the bazaars in Tehran, where he lived as a teenager; thrift-store finds; vintage catalogue illustrations; narratives from Three Stooges episodes. Equally important, Oldham has tested the limits of technology and craft. His fixation on novelty has led him to embrace and explore traditional techniques that were starting to fade as fast fashion gained a foothold in the 1990s. The resulting garments are feats of imagination and technique that continue to defy boundaries and challenge definitions of propriety and excess.
Oldham served as the designer for this exhibition, and his voice is presented in the label texts. Arranged in the style of a formal French garden, the installation highlights ideas and techniques rather than strict chronology. The majority of the pieces on view come from Oldham's archives or from a large group of garments recently donated to the RISD Museum by the Todd Oldham Studio.
Kate Irvin
Projects & Publications
Articles
During my summer internship, I saw hundreds of fabulous garments, shoes, and accessories arrive for the Spring 2016 exhibition on fashion designer Todd Oldham.