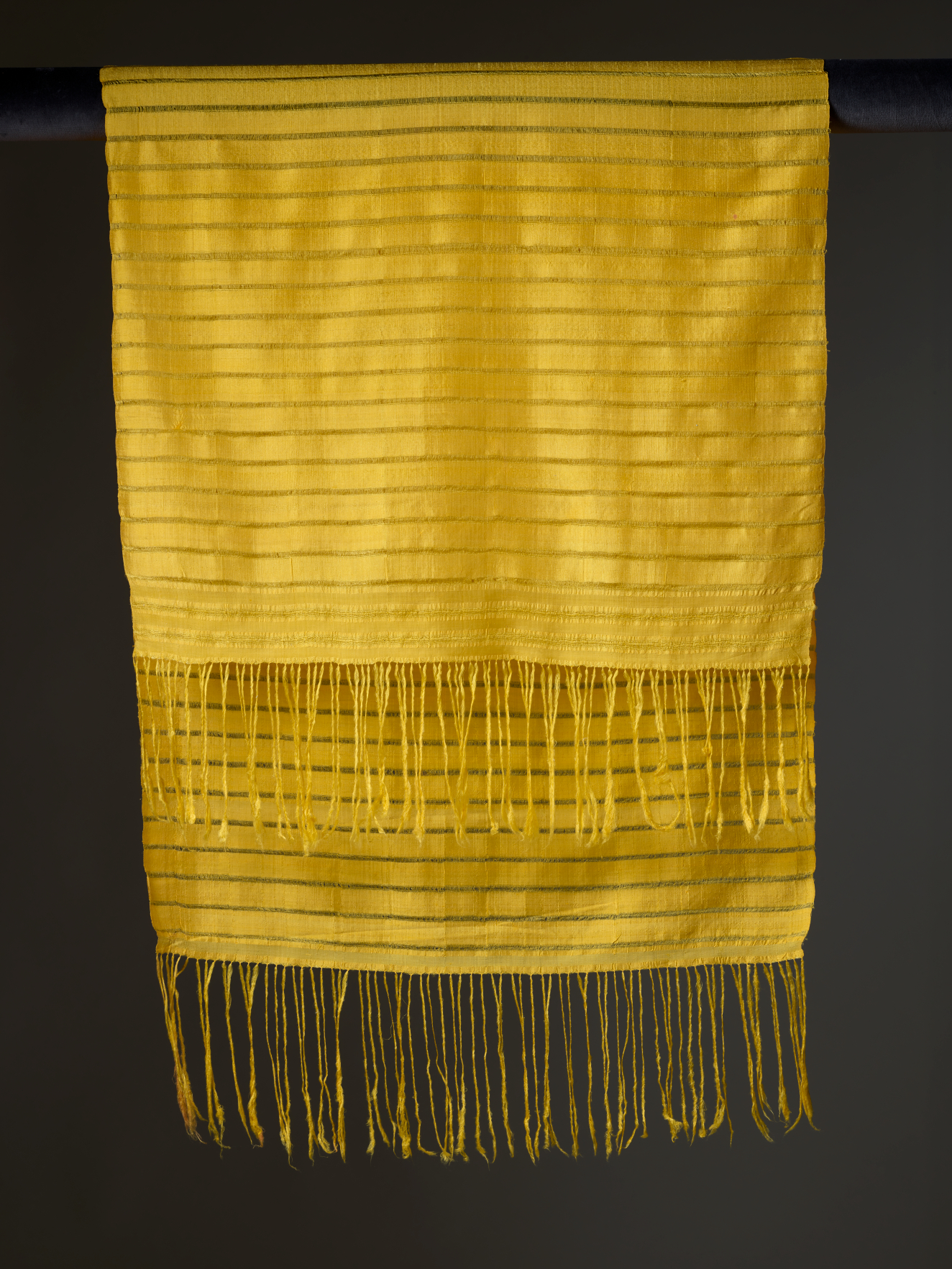 The Art and Design of Spider Silk
September 27, 2019 - April 19, 2020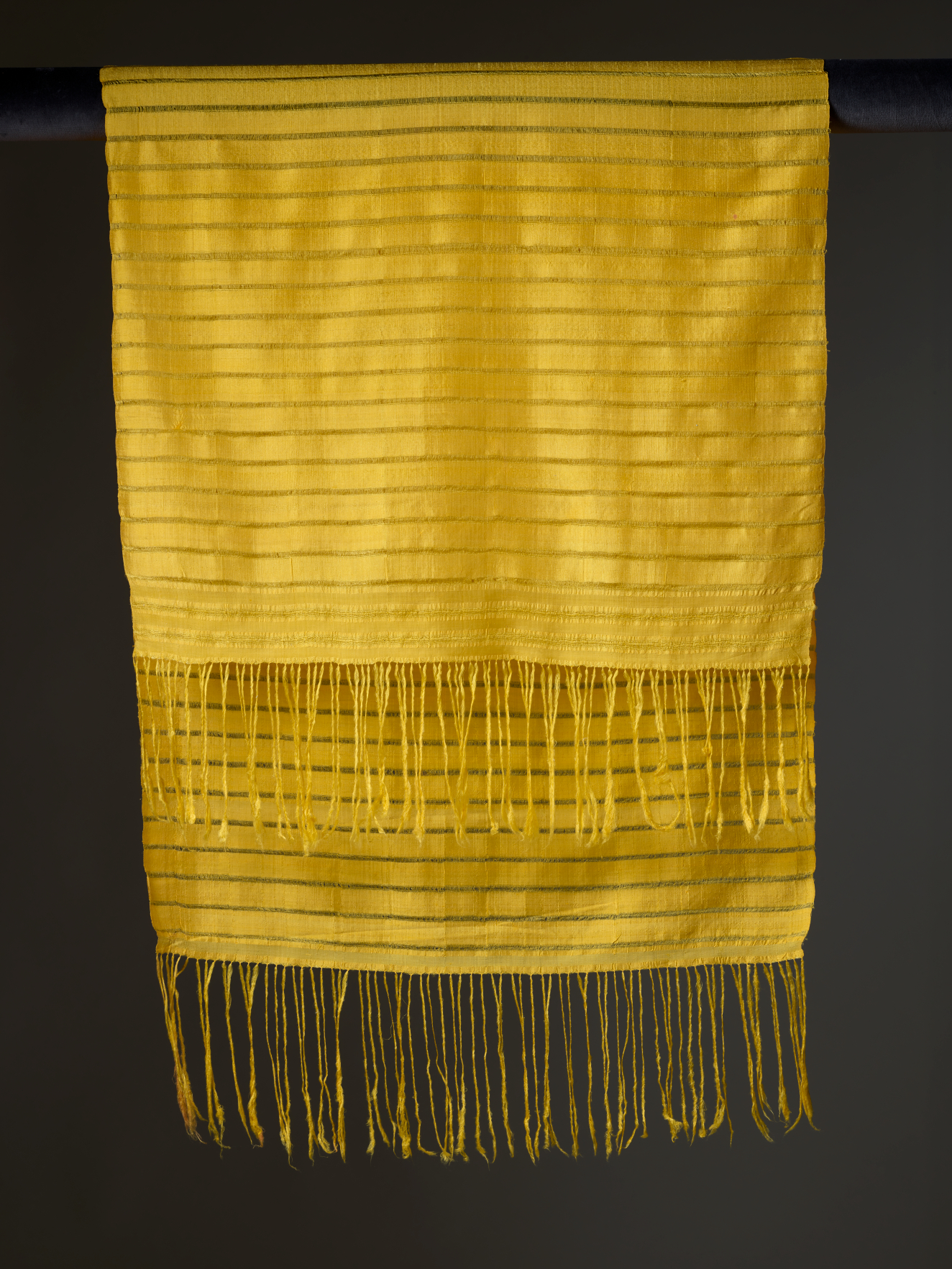 Introduction
Since ancient times, fiber production and weaving have been associated with spiders and their silken webs, long enchanting artists around the world. Spider silk is a unique and extremely rare material: its tensile strength, heat conductivity, fineness, and elasticity remain unmatched, and its natural golden color is lustrous and astonishing.
Artists and designers have recently been joined by a host of engineers looking to reimagine new applications for this biodegradable and immensely sustainable material. For many researchers, the ultimate goal of replicating spider silk is to wean consumers off petrochemical-based fabrics such as nylon and spandex.
This exhibition highlights recent low-tech and cutting-edge examples in the evolving artistry and biotechnology of spider silk. These works are presented in conversation with historical design examples celebrating spiders and their webs.
Laurie Anne Brewer
Associate Curator, Costume and Textiles
RISD Museum
Laurie Brewer