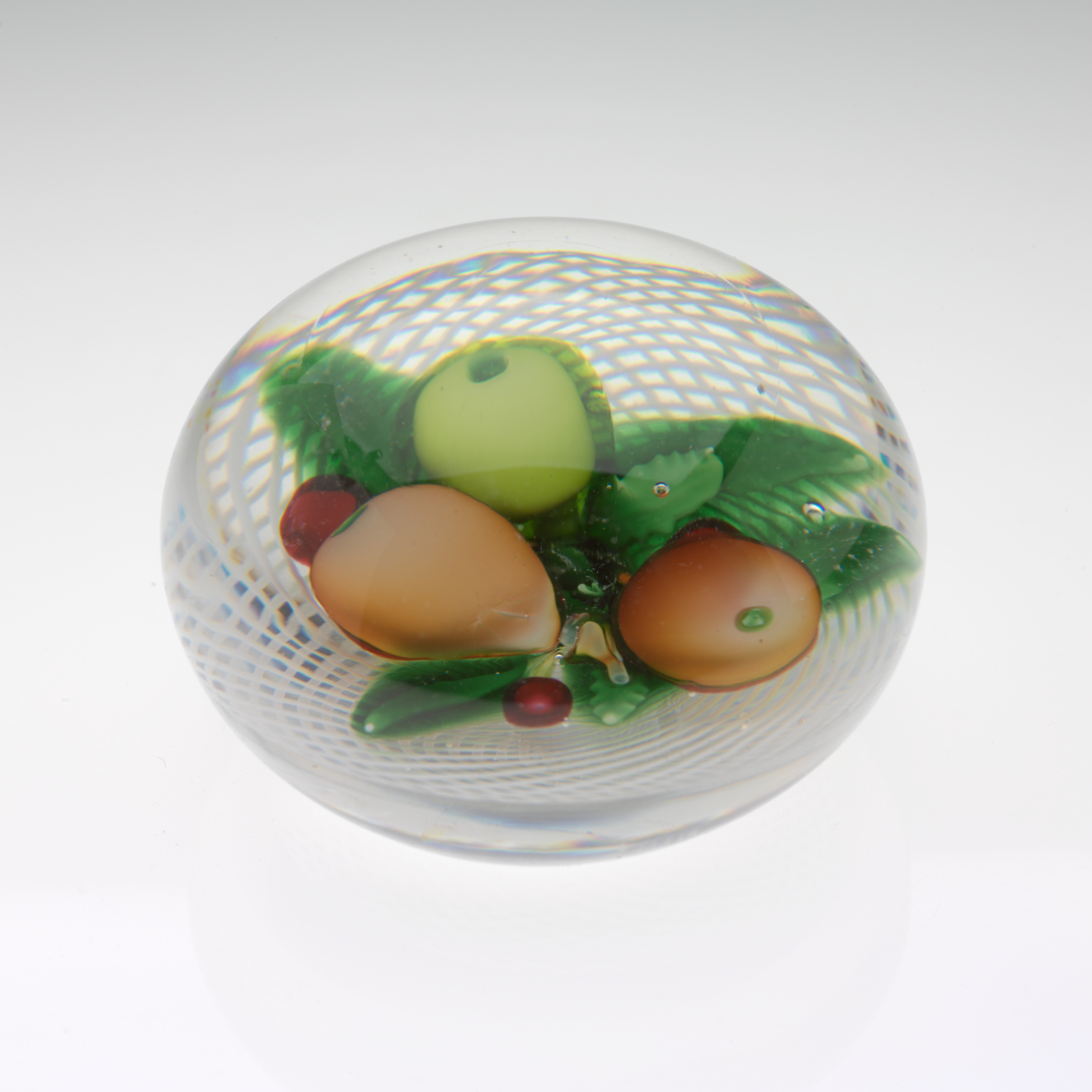 French Paperweights
April 18-21, 2007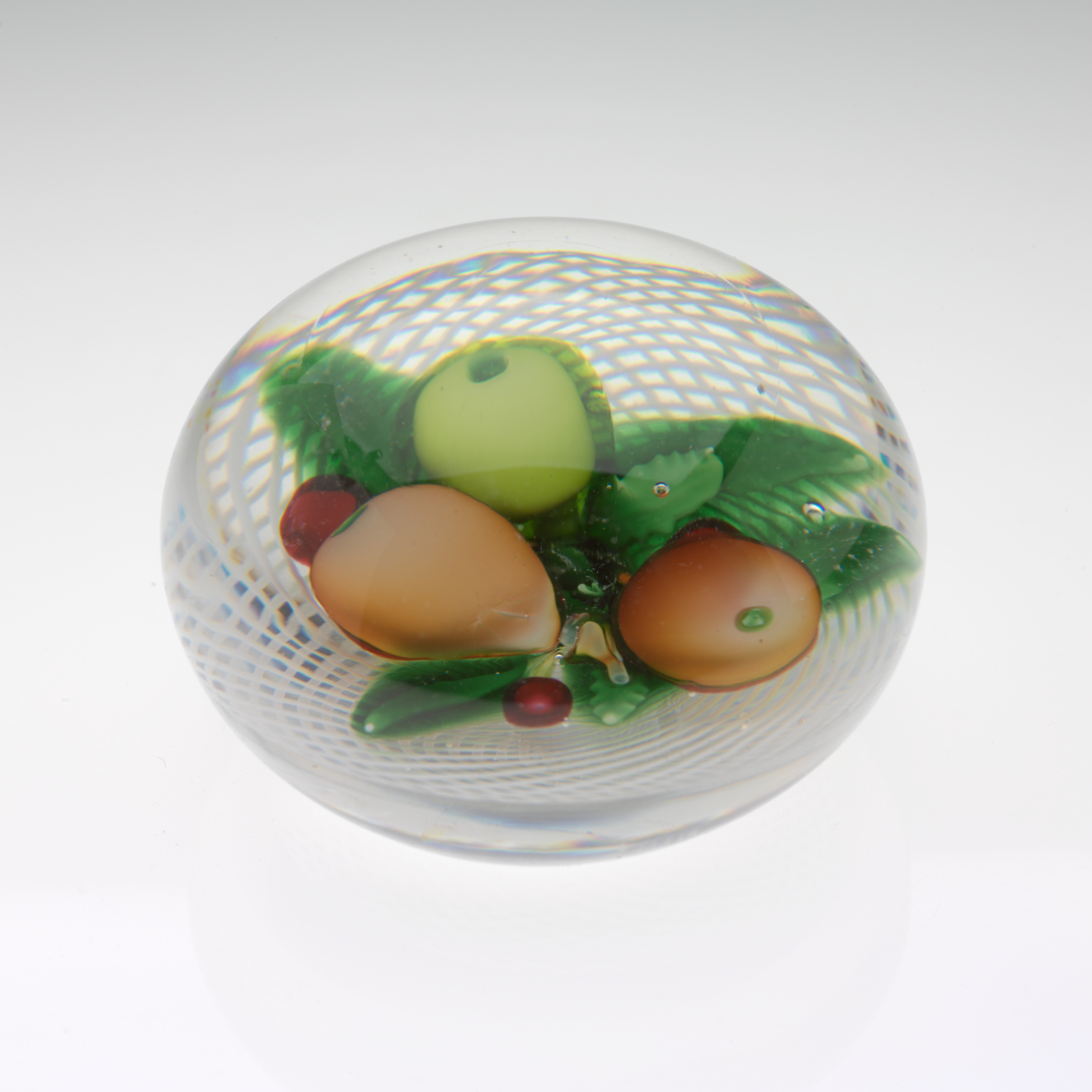 Introduction
France's paperweight production is one of the most delightful episodes in 19th-century glassmaking. Beloved by enthusiastic collectors, these finely-executed colorful glass spheres are dubbed "paperweights" in a bit of a misnomer. They are rarely used for the utilitarian purpose of holding down papers, but are instead celebrated as magnificent examples of the glass artisan's fine workmanship.
Around 1845, the paperweight appeared in Europe as an attractive and compact means to showcase master glasswork techniques. Prince Albert's Great Exposition of 1851 in London's Crystal Palace exhibition hall played a significant role in introducing paperweights to the world, and they soon became popular gift items, appealing as they did to the Victorian love of ornament. The production of paperweights at the Saint-Louis, Clichy, and Baccarat glasshouses effectively revived the French luxury-glass industry.
Nineteenth-century French paperweights were made in innumerable varieties, as evidenced by the butterfly, floral, fruit, and intricate millefiori examples in this small display. Glass artisans revived the ancient millefiori ("thousand flowers") technique by bundling variously colored glass canes into patterns and heating, twisting, stretching, cooling, and then cutting them into small, flowerlike disks. Paperweights encased decorative elements in a magnifying clear glass "gather," making them appear even more precious.
Melissa Buchanan