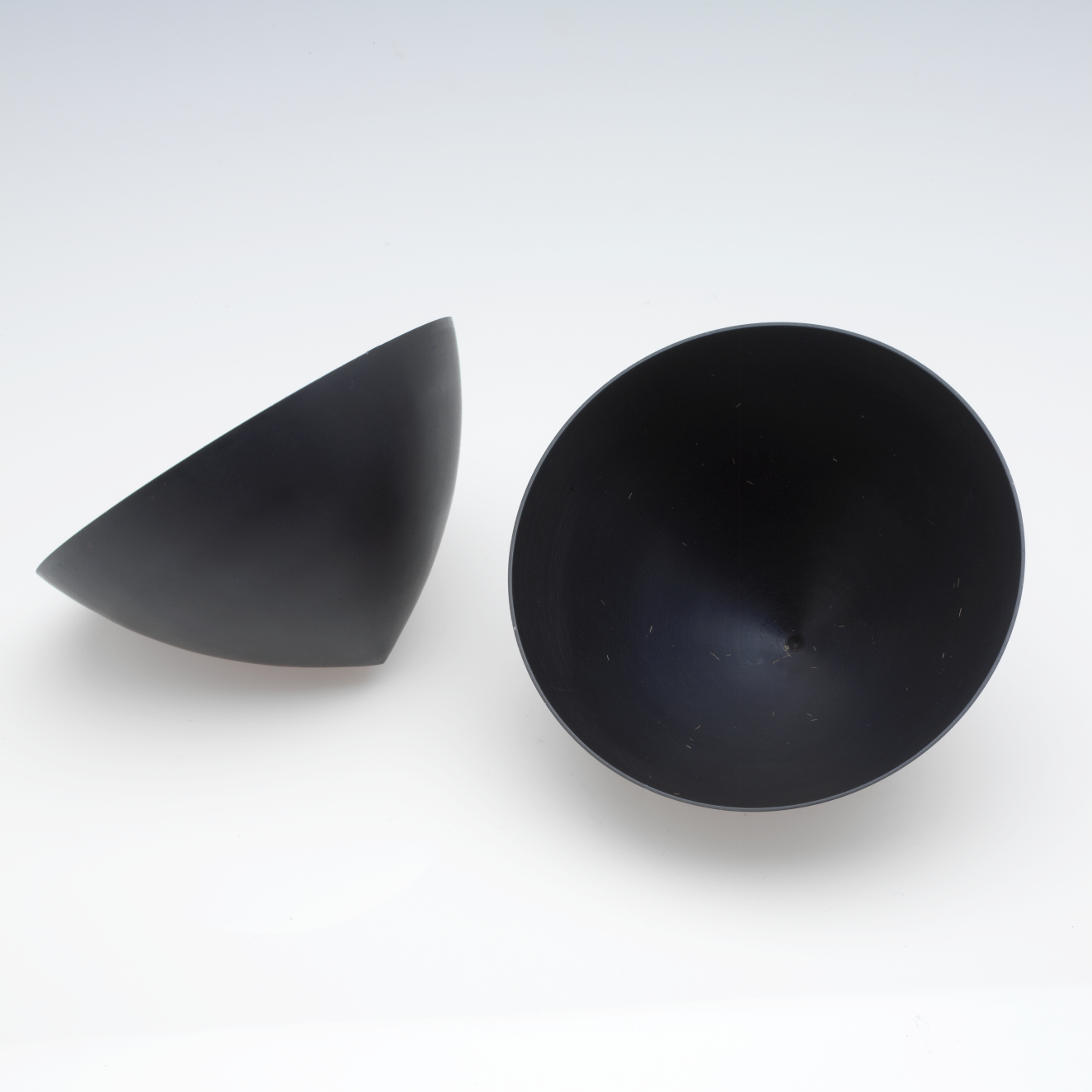 Jonathan Bonner
Front Pockets
November 9, 2001 - January 27, 2002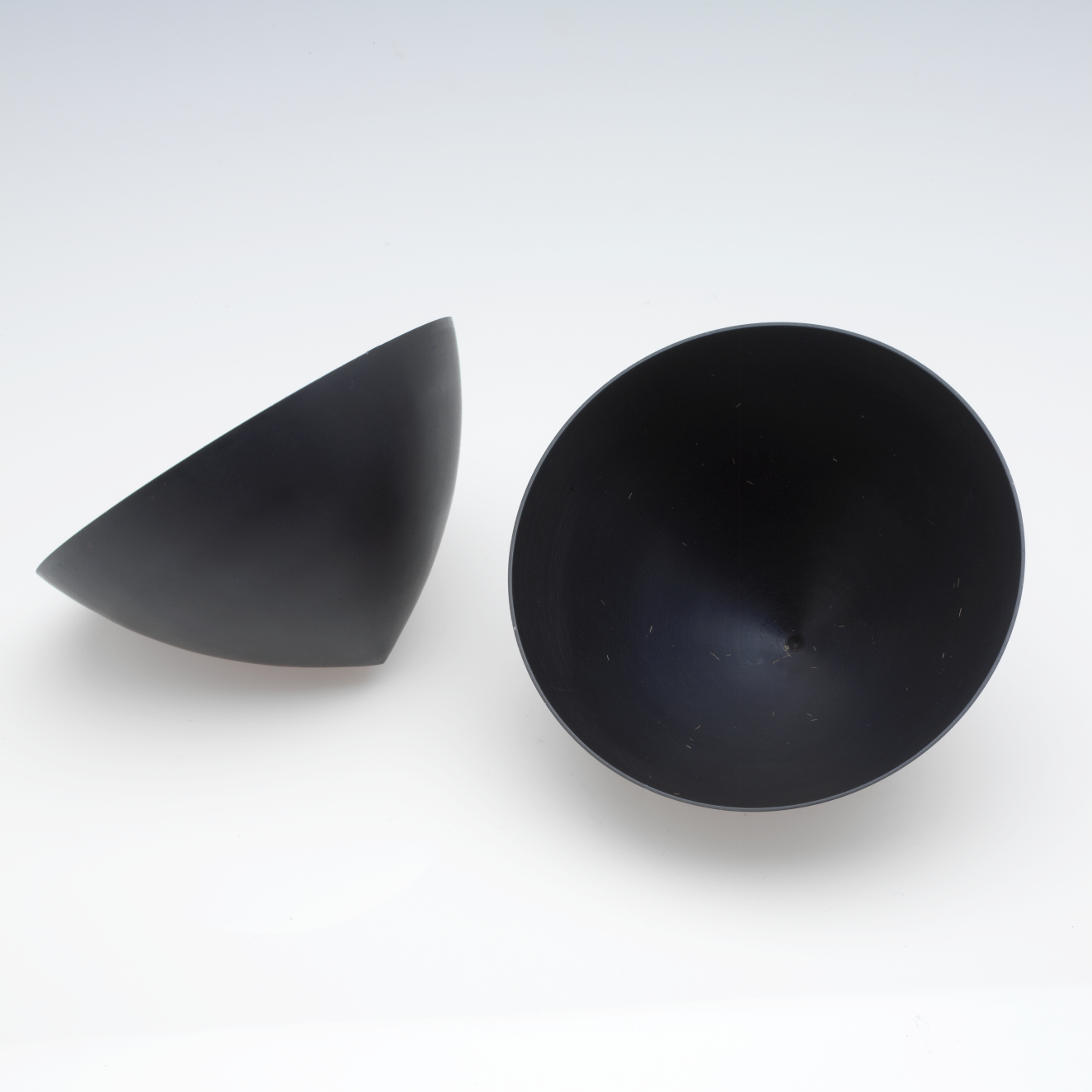 Introduction
Jonathan Bonner (American, b. 1947) is a sculptor trained in woodworking, furniture design, and metalsmithing. In Front Pockets, Bonner focuses on the relationship between one individual - the smallest possible audience for an artwork - and pairs of objects that are designed to fit into his or her trouser pockets. Personal items to which we require easy access (keys, money, Kleenex) are normally kept in front pockets. Bonner's objects - magnets, weights, balls - have some relationship to everyday use but their functionality is preposterous. By presenting them in a museum, Bonner reveals what is often hidden and turns an individual's private contact with objects into a public forum.
In order to connect Bonner's contemporary inventions with historic artifacts and traditional museum practices, each pair of objects is displayed on a separate pedestal, covered by a vitrine, elevated and isolated to invite scrutiny, and lit to accentuate its nature as sculpture, artifact, and product. In the humorously deadpan video, which was shot in the style of an industrial promotion, visitors may observe how the objects are deployed. Bonner utilizes the conventions of display at the same time that he subtly pokes fun at them in a way similar to his humorous swipes at functionalism.
Bonner good naturedly provokes viewers to connect with the pairs of objects he has made. He asks each visitor to identify with this experience: to recall past autobiographical incidents and become aware of his or her reactions. Wit, humor, and mischief replace shame and embarrassment.
This exhibition was made possible in part by a grant from The Concordia Foundation.
Judith Tannenbaum