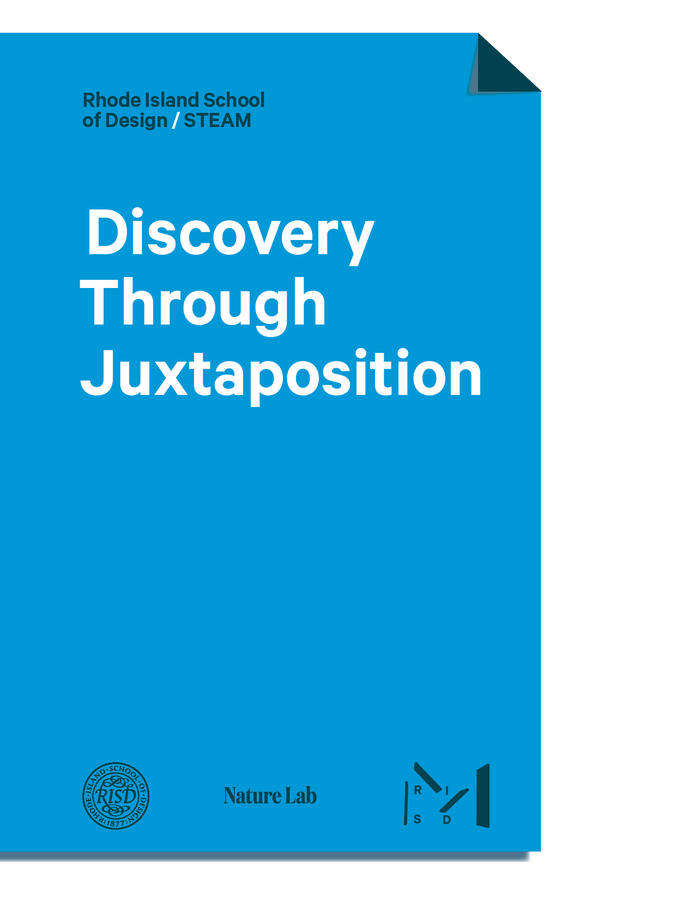 RISD STEAM/Discovery Through Juxtaposition
Description
Contributors
Rhode Island School of Design / STEAM was developed collaboratively with Tracie Costantino, associate dean of faculty; Neal Overstrom, director, Nature Lab; Sarah Ganz Blythe, deputy director of exhibitions, education and programming, RISD Museum; Mariani Lefas-Tetenes, educator for school and teacher programs, RISD Museum; Melita Morales, EPSCoR | STEAM communications and engagement coordinator, Nature Lab; and Rachel Atlas, collections specialist, Nature Lab.
Support for the Nature Lab is provided by the National Science Foundation. RISD Museum educational programming for K-12 schools students and teachers is made possible by Charles and Pamela Meyers, the John Bickford Foundation, the Rhode Island State Council for the Arts, the RISD Museum docents, and the RISD Museum associates.
by Mariani Lefas-Tetenes
Publisher & Date
RISD Museum, 2015
The way we choose to group and categorize objects can reveal how we process information and create meaning. Prior knowledge, context, memories, and our particular interests all influence the types of information we are each able or not able to see. By looking at the similarities and differences between objects either found in nature or fabricated, we can reveal information that adds nuance and complexity to our understanding and exercises our abilities of perception. Careful study of an object out of its original context can reveal previously unnoticed details of form and function.
In Part One, students will group and regroup natural specimens thematically. In Part Two, they will do the same with works of art. The goal is to help students recognize how information is revealed through the relationships and systems that underlie the natural science and the art world. They will articulate their reasons for grouping different works of art together with a written curatorial statement.
To encourage new insights at all levels, consider asking an art teacher and a science teacher to co-facilitate this lesson.