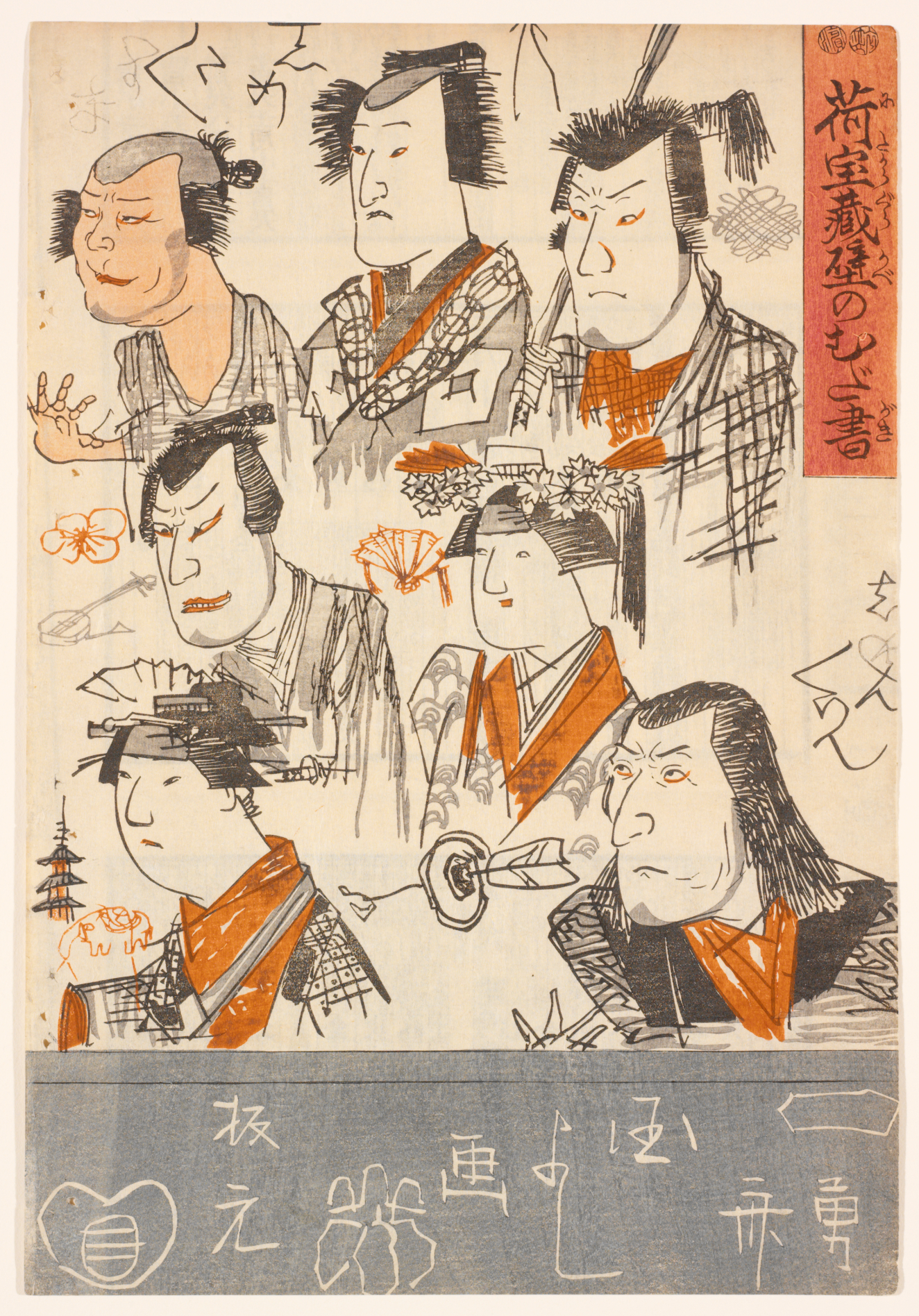 The Artistry of Utagawa Kuniyoshi
October 7, 2023 - April 7, 2024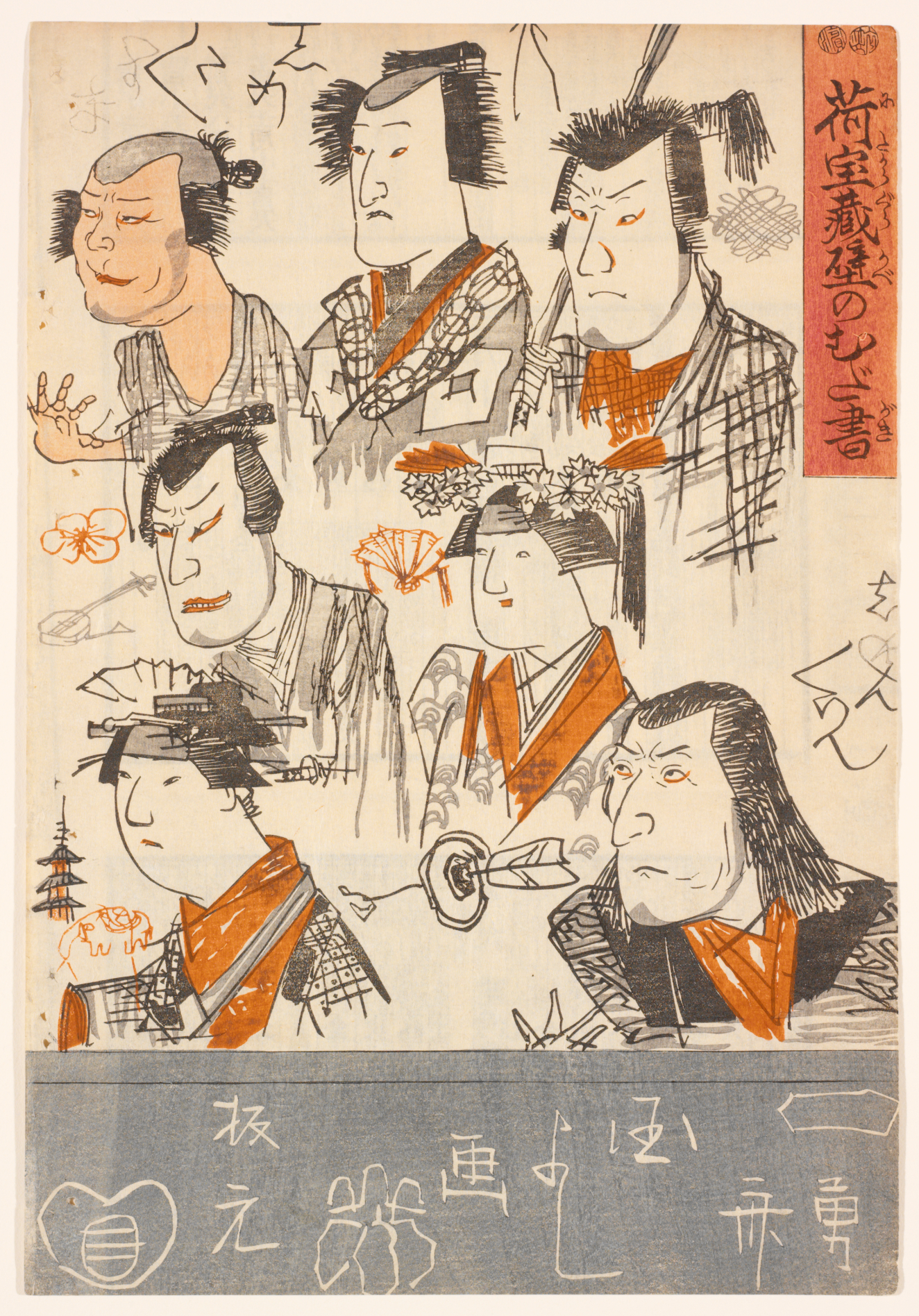 Asian Works on Paper Gallery, Asian Art
Introduction
One of the most influential Japanese printmakers of the 1800s, Utagawa Kuniyoshi (1797–1861) was born to a cloth dyer in Edo, Japan. As a child, he often copied illustrations from books. When he was just 15, his talent was recognized by the print designer Utagawa Toyokuni (1769–1825), who accepted Kuniyoshi into his studio.
Kuniyoshi began his career illustrating cheaply produced multi-volume novels known as gōkan 合巻, which were very popular in the early 1800s. He received his big break when he began designing warrior prints, creating images of legendary and historical Chinese and Japanese heroes in dynamic poses and expressive forms. Kuniyoshi proved equally adept at designing portraits of Kabuki actors and beautiful women. He also became known for his caricatures and humorous illustrations—an avenue for his wit, especially in times of strict censorship. 
By the time of his death, Kuniyoshi had established a studio filled with students and apprentices. Successful print designers of the time often worked under similar arrangements, with assistants helping meet the demand for prints and students ensuring the legacy of the designer's name. Kuniyoshi's students learned by watching and working with him, and many compiled sketchbooks like the one on view here. 
This exhibition is dedicated to Elena Varshavskaya (1952–2023), a RISD faculty member (THAD) who spent her lifetime sharing her passion and love for Japanese ukiyo-e prints through teaching, presentations, and publications. 
Wai Yee Chiong, curator, Asian art
RISD Museum is supported by a grant from the Rhode Island State Council on the Arts, through an appropriation by the Rhode Island General Assembly and a grant from the National Endowment for the Arts, and with the generous partnership of the Rhode Island School of Design, its Board of Trustees, and Museum Governors.