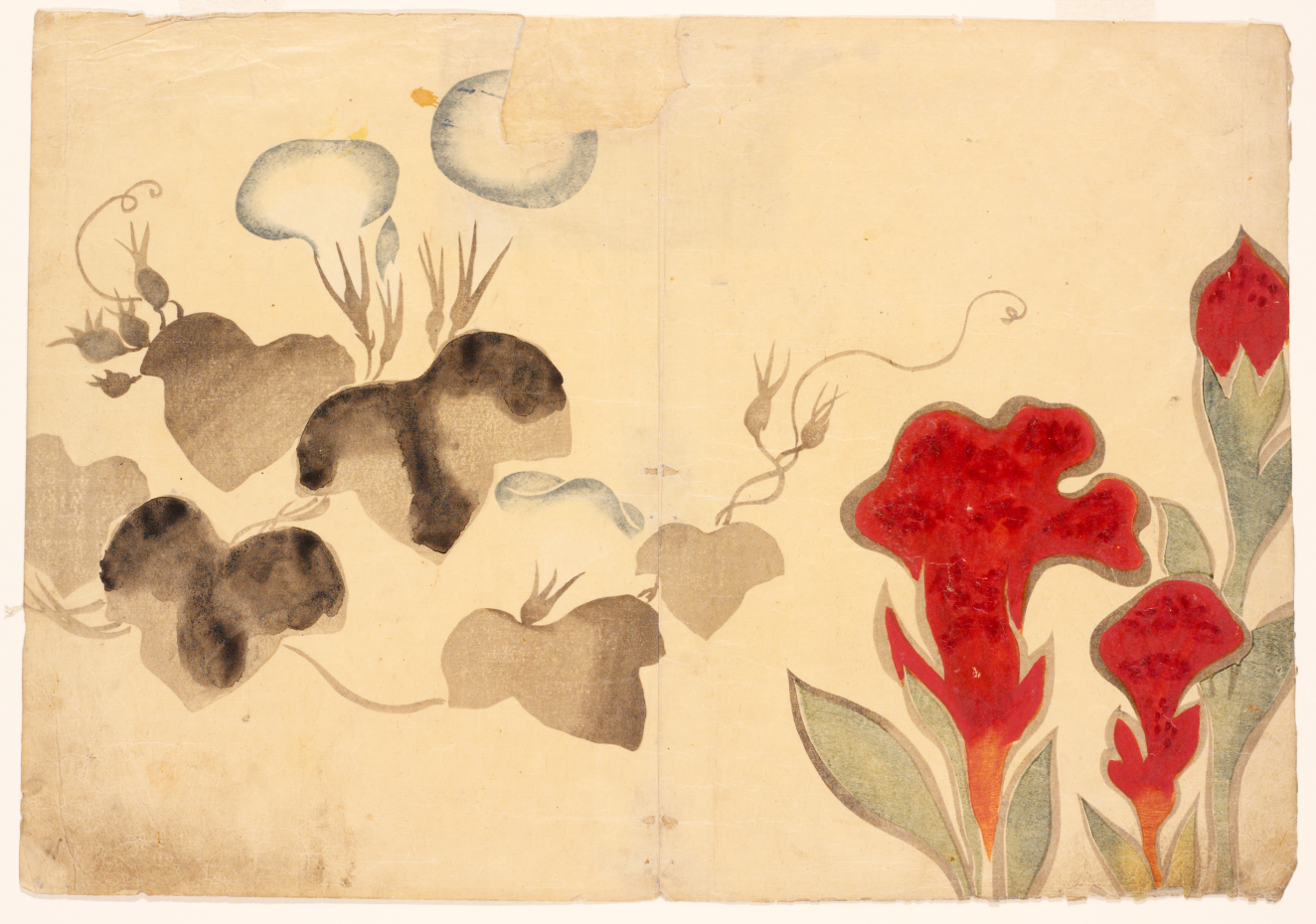 Korin Gafu and the Rimpa Tradition in Japanese Printmaking
March 8 - June 2, 2002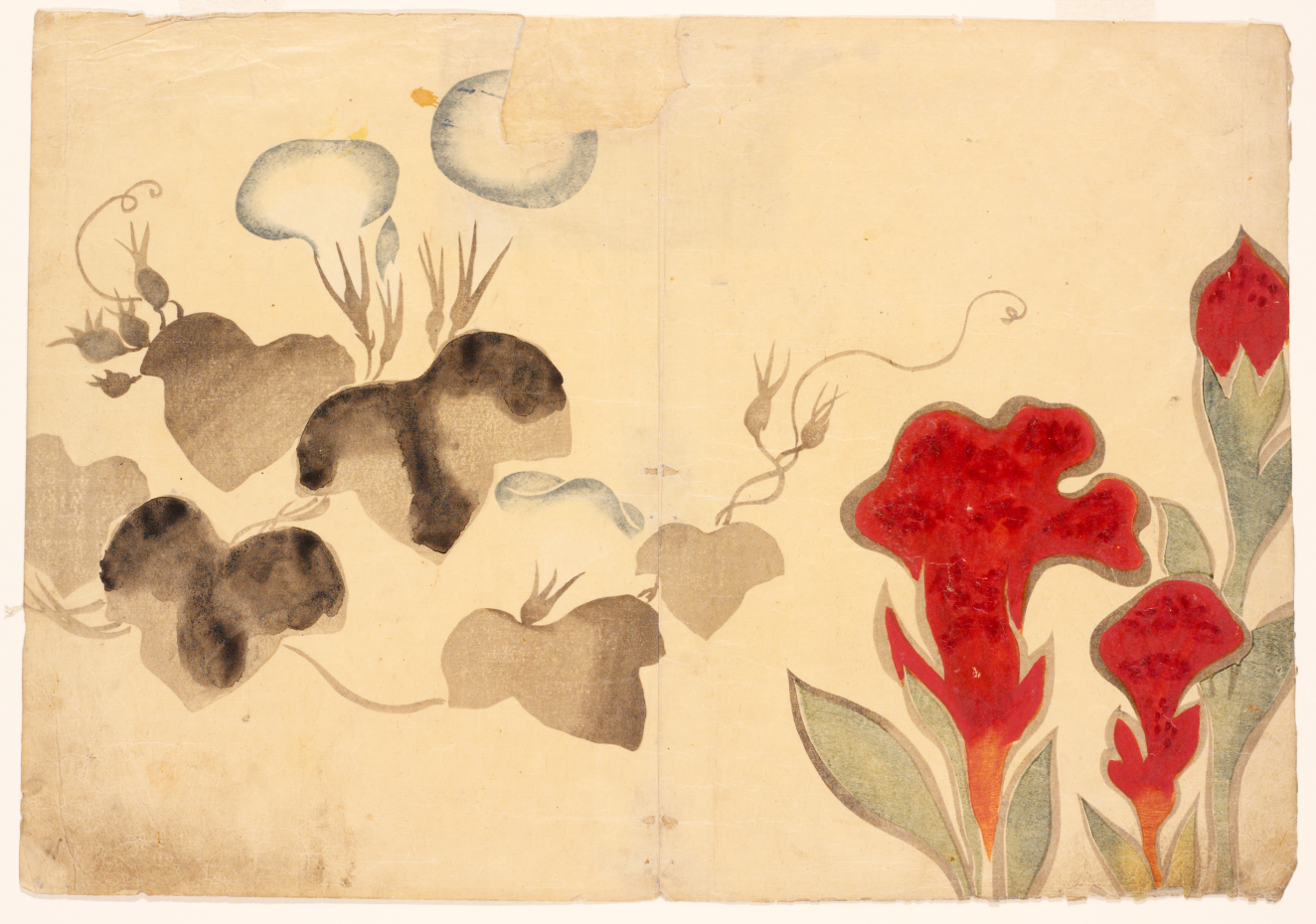 Introduction
This exhibition focuses on the published picture album (Korin gafu) of the painter Ogata Korin (1658-1716) and includes related prints and illustrated books from the Rimpa tradition. In 1802, an admirer of Korin from Osaka, Nakamura Hochu (d. 1819), published the first collection of Korin's work, Korin's Picture Album (Korin gafu). This original edition was republished in 1826 and reissued again during the Meiji period (1868-1911), probably in the late 19th century, as a result of a significant revival of the Rimpa style in 19th-century Edo (premodern Tokyo). The painter Sakai Hoitsu (1761-1828) had become fascinated with the work of Korin, who was active briefly in Edo during the years 1704 to 1709. To preserve and transmit Korin's style, Hoitsu published the One Hundred Works by Korin (Korin hyakuzu) in 1815.
The Rimpa painting style evolved in the city of Kyoto in the 17th century under the auspices of two very versatile artists, Tawaraya Sotatsu (active ca. 1600-40) and Hon'ami Koetsu (1558-1637). In its earliest form, Rimpa drew upon the courtly tradition of painting, calligraphy, and poetry so closely associated with Kyoto, while also emphasizing the craft tradition. The sense of design integral to this style was even more pronounced in the work of Ogata Korin and later adherents of the Rimpa school.
Usually, gafu (sketchbooks) were used to disseminate an artist's style through his drawings. In the case of the Korin gafu, however, it seems that Hochu derived his woodblock-printed designs from paintings attributed to the great master. Rimpa did not have an official lineage, as did the securely-established Kano school of painting patronized by the shogunate. Instead, its adherents identified with the tradition through the process of copying and imitating works by their predecessors. These 19th-century publications by Hoitsu and Hochu focused renewed attention on the Rimpa tradition in painting and were also an important means of preserving and transmitting Rimpa-style compositions. The appeal of these works lies in their simplicity, their directness, and their outstanding sense of abstract design.
The pairings of different editions of the Korin gafu on this wall demonstrate some of their differences in quality, specifically in the rendering of the tarashikomi technique so characteristic of Rimpa painting. The woodblock artist has attempted to imitate this technique, in which a drop of color would be added to a select area (often green on black) before that area had dried completely, allowing the two pigments to blend together in slightly unpredictable and uncontrolled ways. The technique is seen in a painting from the Mori Kansai album in the case in the middle of the room.
Deborah Del Gais