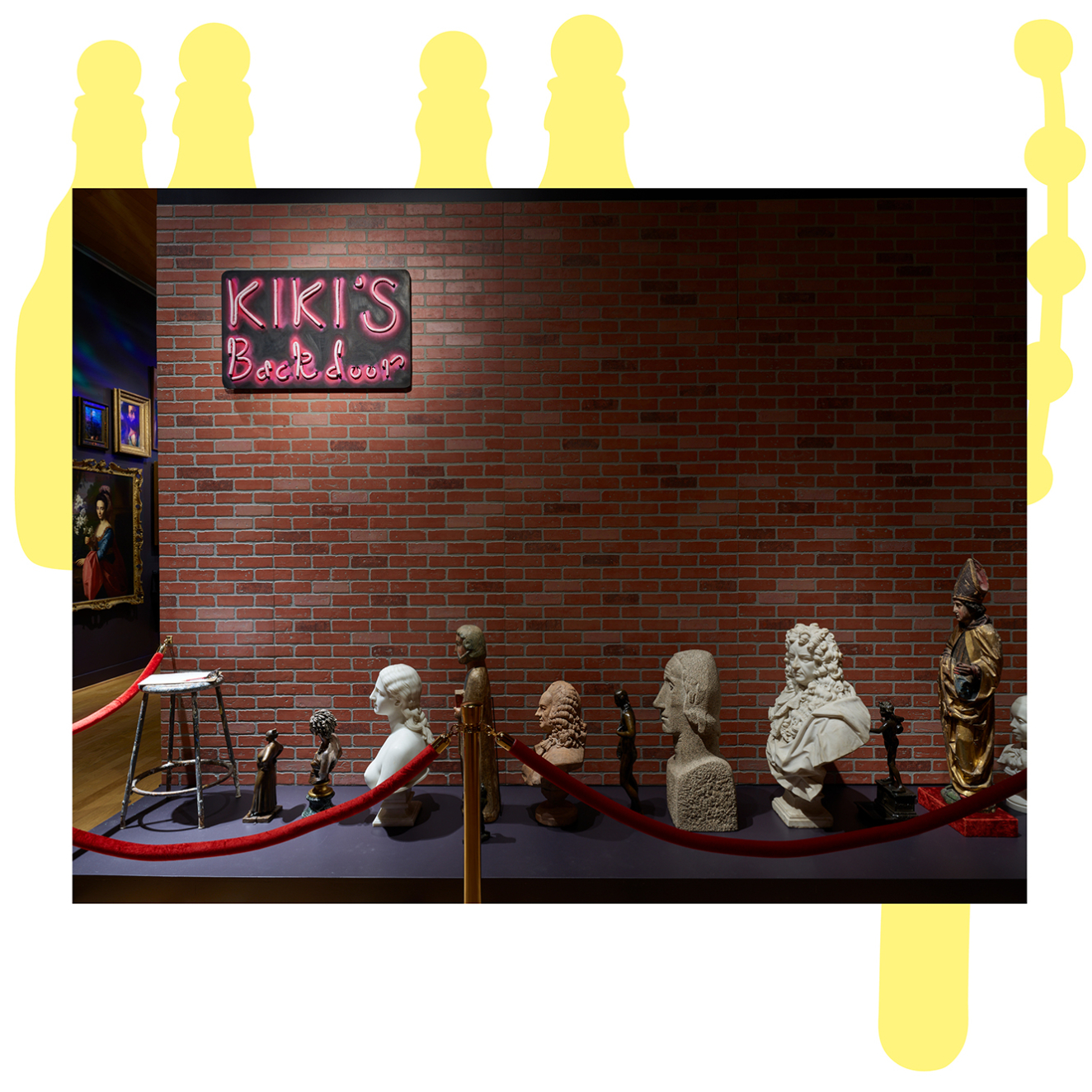 Raid the Icebox Now with Nicole Eisenman
Tonight We Are Going Out And We Are All Getting Hammered
November 1, 2019 - May 1, 2021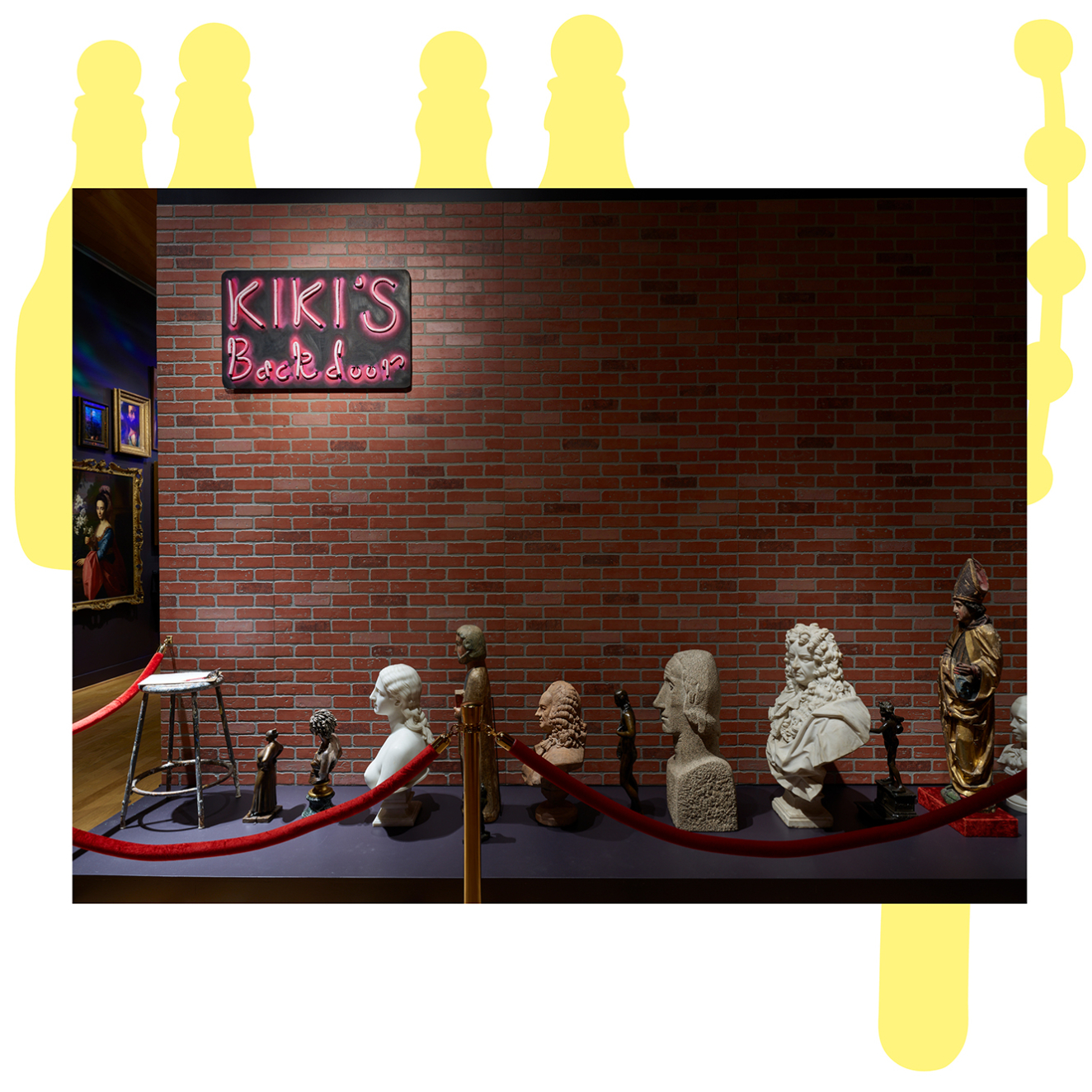 Introduction
Inside Kiki's Backdoor, works from the RISD Museum's collection, ranging from medieval to contemporary, are arranged to draw attention to their humanity. These bold creatures stare at us with frank gazes: we cruise them and they cruise us. Party lights rake across the canvases, casting strips of blue, red, and green across the faces that line the walls of the club, bringing them all into the present moment with us. Out back behind the dumpster, sculptures wait in line to be let in.
This installation plucks these works from the chronology of art history and gives them space to step forward and claim their seats in sonder with us, helping us to realize that each one has a life as vivid and complex as our own.
Nicole Eisenman lives and works in New York and received her BFA from RISD in 1987. Her work in painting, drawing, printmaking, and sculpture adapts traditional art-historical techniques and approaches to an often satirical depiction of contemporary society and its discontents. Eisenman's practice is also defined by a commitment to representing the complex implications of the body as a site of desire and identity and to addressing issues of gender and sexuality.
The artist wishes to thank Sam Roeck for his collaboration on this project.
Raid the Icebox Now is made possible by a lead grant from the National Endowment for the Arts with additional support from the RISD Museum Associates, Pace Gallery, Taylor Box Company, and a generous in-kind gift from Meyer Sound Laboratories.
RISD Museum is supported by a grant from the Rhode Island State Council on the Arts, through an appropriation by the Rhode Island General Assembly and a grant from the National Endowment for the Arts, and with the generous partnership of the Rhode Island School of Design, its Board of Trustees, and Museum Governors.
Curatorial Collaboration